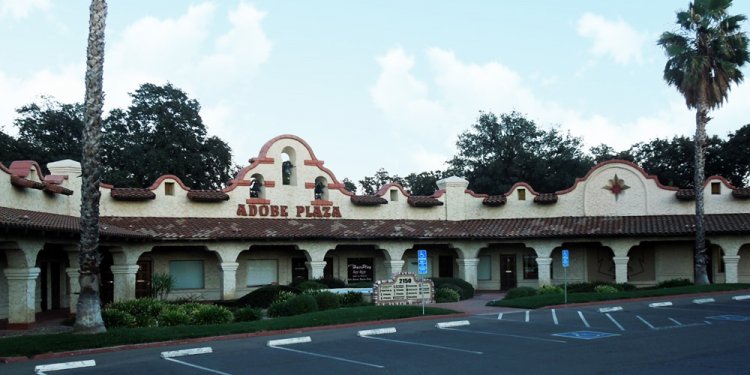 Boy Scouts of California physical form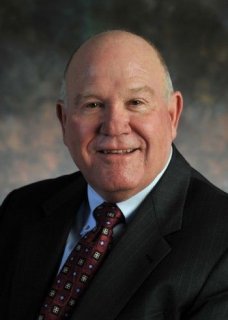 President/CEO
Mr. Yochum, President/Chief Executive Officer, has served in his present capacity since 1993 at Pomona Valley Hospital Medical Center (PVHMC), and has been employed at the Hospital since 1978. Before coming to PVHMC, he served as an Assistant Administrator at City of Hope National Medical Center, in Duarte, California.
He has an undergraduate degree in Business Administration from Loyola University, L.A. and a Masters Degree in Hospital Administration from Cornell University, Ithaca, N.Y. He is a Fellow of the American College of Healthcare Executives (FACHE).
In addition to his responsibilities at PVHMC, Mr. Yochum also serves as President of the PVHMC Foundation. He is active in many professional and community agencies including:
− Board Member & Officer of the Hospital Association of So. California (HASC)
− Board Member of the California Hospital Association (CHA)
− Board member & Officer of the California Healthcare Insurance Company (CHI, Optima)
− Board Member, VHA West Coast
− Board Member, Inter Valley Health Plan
− Board Member of the L.A. County Fair Association
− Member of the President's Council of California State Polytechnic University
− Member of the President's Society of University of La Verne
− Member of the President's Society of Mt. San Antonio College
He served as former Board Member of Mt. Baldy United Way, Boy Scouts of America, and McKinley Children's Center; Past President, Pomona Chamber of Commerce; Past Chairman of the Board, Pomona Valley Red Cross; and Past Board Member Pomona Economic Development Corporation.
Mr. Yochum has received the following Recognitions: Los Angeles Business Journal, Health Care Who's Who, 1994; Boy Scouts of America, Good Scout of the Year, 1998; Los Angeles Times Most Influential People, 2000; Inland Empire Leaders of Distinction, 2001; Congressional Record, House of Representatives Private Sector Award, 2003; Boys and Girls Club, Golden Hands Achievement Award, 2003; Pomona Chamber of Commerce Community Award for 2004.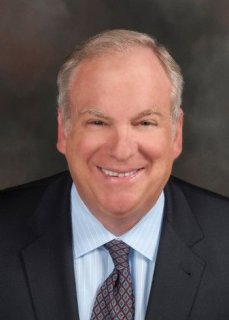 Mr. Yochum has also been an instructor and lecturer at the University of La Verne, Pasadena City College, and at various seminars and conferences. Mr. Yochum resides in Glendora with his wife.
Phone: (909)865-9139
Vice President of Development
Jim joined Pomona Valley Hospital Medical Center Foundation as Vice President of Development in January 2009. Jim began his fund development career in 1999 as Vice President of Major Gifts at Hoag Memorial Hospital Presbyterian in Newport Beach, CA. At Hoag, he was in charge of the successful million capital Campaign for the Bill & Sue Gross Women's Pavilion.
In 2006, Jim accepted the position of Executive Vice President and COO of Scottsdale Healthcare Foundation, in Scottsdale, Arizona and remained at Scottsdale Healthcare until he joined Pomona Valley Hospital Medical Center in January 2009.
Jim finds Pomona Valley Hospital Medical Center (PVHMC) to be an important element of the quality of life to the community it serves. The high quality of the Hospital physicians and staff, along with providing the latest in technology, is a testament to the commitment of the Hospital's leadership to provide excellence in healthcare to every patient the Hospital serves.
The members of the three boards of the Hospital, Foundation, and Auxiliary are extremely loyal to the Hospital and their local governance is another factor in what makes PVHMC such a special community and regional medical center.
Jim received his Bachelor of Arts in Business and Economics from Chapman University in Orange, CA and his Masters of International Management from the Thunderbird School of Global Management in Glendale, Arizona.
Jim and his wife Cheri live in Tustin, CA. They have a son, Alex, who is in college studying to become a chef.
Phone: (909) 469-9408
Director of Development
Glenda was hired in 1988 as the Administrative Secretary for PVHMC Foundation. At the time she joined the Foundation there were only two Associates - Vice President of Development, JoAnne Gray George and herself. Glenda worked closely with JoAnne for 17 years and says "JoAnne was a great mentor, and provided me with the tools I needed to grow professionally in the non-profit sector."
In 1999, Glenda returned to college with a goal of earning her Bachelors Degree. In 2004, she reached her goal and received a Bachelor of Science in Business and Management from University of Redlands. Soon after graduating, she was promoted to Special Events and Grant Writing Manager, and again in 2008, to Director of Development.
Glenda's main responsibilities are special events: Power of Red; Heartbeat Gala; Wine Tasting Event; and Celebrating with Style Fashion Show & Luncheon. She truly enjoys being a leader and working with committee volunteers to set goals that will raise more funds. Glenda's other responsibilities include the direct mail annual giving program, donor relations, and major gifts. She loves people and is passionate when working with Friends of the Foundation, Board Members, Physicians; Associates, Volunteers and other community members on projects that will bring additional resources to Pomona Valley Hospital Medical Center.
One of the biggest highlights in Glenda's career was receiving a gift in December 2009 in the amount of $900, 000 from a loyal and long-time friend of the Foundation to create a Charitable Remainder Unitrust that would provide the donor with life-time income. "It was very rewarding to put together a gift plan that would meet the donors personal and philanthropic goals, and at the same time benefit our hospital." Glenda feels very fortunate to work with people who want to make a difference.
She lives in Rancho Cucamonga with her husband, Charlie and two dogs, Norton and Diesel. She has two daughters, Ashley (24) and Brooke (18) who will be off to college in August 2010. She enjoys bowling; karaoke; reading; family time and traveling.
Share this article
Related Posts