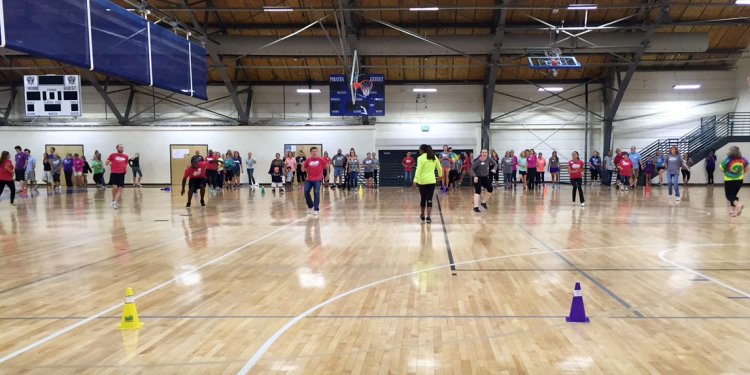 Boy Scout California games and activities
We are located in Moline, IL, and provide a fun, safe and exciting scouting program for boys in 1st to 5th grades at Seton Catholic School and Lincoln-Irving School. Special thanks go Seton Catholic School and Sacred Heart Parish for their ongoing support of scouting. We are chartered by Seton Catholic School. Sacred Heart Parish provides our pack with a wonderful meeting place in Culemans Memorial Hall. We are truly thankful and blessed to have these two organizations supporting us!
Here is a brief look at the programs offered by Pack 109.
Activities organized by Pack 109
Pack Meetings - We meet monthly as a pack (all dens and families) with dens (dens are divided by grades) meeting two or three times a month. Among our pack meetings are a Halloween party, the annual Pinewood Derby races in January and the Blue & Gold Banquet and Cross-Over Ceremony in March, which is graduation for our Webelos to Boy Scouts. Our May pack meeting is combined with our Pack Campout.
Field Trips - As part of working toward achievements, our dens regularly go on field trips to local businesses, museums, parks or government buildings.
Popcorn Sale - Pack 109 has only one fundraiser during the year to provide funds for all our activities. The annual Scout Program Sale provides an opportunity for boys to "help the pack go" and have some fun too. Pack 109 does not collect dues at meetings.
Pinewood Derby - The Pinewood Derby is one of the most popular events in Cub Scouting. Every year more than a million boys and parents team up to carve, decorate, weigh, adjust, fret over, and finally race a Pinewood Derby car. The first Pinewood Derby was held in 1953 by Cub Scout Pack 280C of Manhattan Beach, California.
Scout Sunday - The day is meant to mark the founding of the Scouts in the United States. Scouts go to their places of worship in uniform and help with the service. These observances offer an opportunity for congregations to honor Scouts and Scouters, as well as learn more themselves about the value of Scouting as a youth program. Pack 109 gathers at Sacred Heart Catholic Church in Moline to celebrate scouting and our faith.
Camping - In May, we have a pack campout at a local county park campground. This is often the first camping experience for the cubs. So we try to make it special with camp fires, good camp food, hiking, games, and other activities. As the boys go through the program, they have more opportunities to go camping with their den. As Cub Scouts, camping is a family event.
Summertime Activities - Pack 109 is active in the summer too! We participate in the district events held during the summer and have a few of our own. Some of these activities may include a baseball game, a water-ski show, a swim party, a pack meeting, a service project, or other fun activities.
District Organized Events
The Saukenuk District organizes many events that cubs can enjoy. Just a few include: a Recruiting Event for new scouts to get a taste of scouting; a Roller Skating party each November; the annual Lock-In early in January at the local YMCA; and Klondike Derby, a Boy Scouting events that allows Webelos to participate in outdoor scouting skills competition.
Scouting for Food in March is a great service project that helps replenish food pantries in the the district. Cub Scout Day Camp is the highlight of the District's year. It is a great opportunity for cub scouts to spend a summer week having fun with their friends, participating in archery, BB gun shooting, sports and games, woodworking, swimming, and learning more about scouts. The District also hosts a baseball game and a swim party. For more information on district activities: .
Council Organized Events
The Illowa Council also organizes several events open to all cub scouts in the Quad City area. Halloween at Loud Thunder (H.A.L.T.) is a very popular event held every October. The fun includes games, food, a hay ride, and camping.Webelos in the Woods is a camping event for Webelos to help them work on scouting skills and prepares them for Boy Scouts.
Along with the traditional Boy Scouts camps, the council offers overnight Webelos and Family Camps. Webelos Camps offer older cubs that are preparing for Boy Scouts the chance to earn requirements toward their activity badges. Family Camp is a chance for families to enjoy a weekend camping event. Check out the following web site to get more information on district activities: .
Share this article
Related Posts