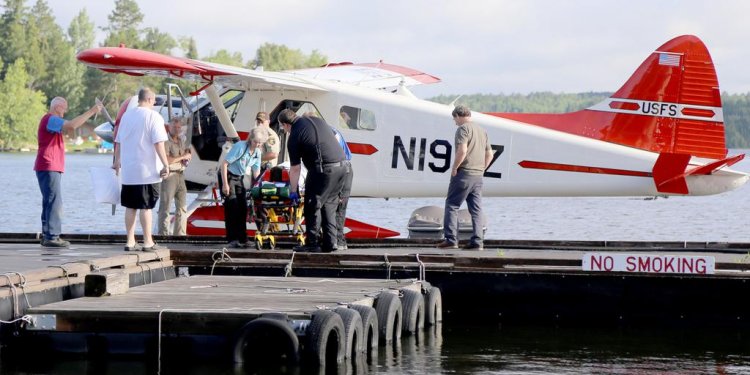 Boy Scout California Store Tampa
Fasten your seat belts and ready the MasterCard. The Tampa Bay area is poised for a serious avalanche of notable new restaurants this spring. Already 2016 is heating up with fresh concepts that bring novelty to area tables (in St. Petersburg, the Lure on Central Avenue is making grasshopper tacos, and I'm hearing Joli Pizzeria and Market on Roosevelt Boulevard serves pizza pops and has a cannoli bar with toppings). Given the vicissitudes of construction, permitting and staffing, opening dates are as accurate as possible.
St. Petersburg, downtown
Wooden Rooster: It opened in December, but it was such a quiet opening that I'm calling your attention to it here. Jeremy Duclut, the executive chef at Beach Drive's Cassis, stayed on as exec of Cassis, but with wife Liset debuted this little charmer at 104 Second Ave. NE on the ground floor of the Ovation condo tower. The 1, 400-square-foot space focuses on crepes: The savory menu consists of signature combinations tucked into a choice of buckwheat, gluten-free or regular crepes (those same combos are available as sandwiches on baguette, multigrain or gluten-free bread). And creative types can concoct their own savory or sweet crepes from a list of ingredients.
Central Melt: Yes, an artisanal grilled cheese restaurant. Located at 685 Central on the east side of the State Theatre where Schoolyard Skateshop was, it is another project from Ed Allen, manager of the thriving Bodega further west on Central. Original opening target was for summer, but buildout is creeping slowly as things downtown are wont to do (Allen cites permitting and contractor woes, but he's aiming for the third week in March). It better hustle, because the past several months have seen an impressive bit of grilled cheese dynamism (Kings Street Food Counter, Tom+Chee). Look for local beers, soups and salads as well.
Urban Creamery: Andy Salyards (Urban Brew & BBQ, Urban Comfort and the just-opened Urban Provisions) has taken on the space at 689 Central Ave. as a fourth concept. It's looking like the 750-square-foot old-time ice cream parlor will be opened in February or March. Anchored by a rotating list of six housemade ice cream flavors (sea salt chocolate chip, honey thyme lavender), it will offer Belgian dessert waffles, sundaes, milkshakes, floats and such.
Bavaro's Pizza Napoletana & Pastaria: Dan Bavaro debuted his first Bavaro's in downtown Tampa early in 2009. The tiny Neapolitan pizza and pasta spot flourished, then he debuted his line of sauces. A huge hit, they are now in more than 2, 000 stores nationally. In June he opened a second Bavaro's location in Winter Springs, and he nailed a contract for a spot in Tampa International Airport's upcoming expansion. The next Bavaro's will bloom at 945 Central Ave. in what was once a barbershop. His target opening is in February, but that could slide into March. Look for tender-centered, blistery-edged sophisticated personal-sized pies and a range of salads and homey pastas.
St. Petersburg, Westside/Grand Central/EDGE
Hawkers St. Pete: Co-owner Kaleb Harrell says the Asian street food emporium aims to be open for business March 1 at 1235 Central Ave. So what's a Hawker? The first Hawkers opened in Orlando in 2011, aiming to re-create the street foods found all over Asia, usually sold via exuberant call or chant by sidewalk peddlers (you know, hawkers). A second location opened in Jacksonville in February 2014. The vibe is fun and young, with concrete floors, corrugated aluminum wainscoting and a bold color scheme. High and low tables are kitted out with stacks of white plates, signaling that this will be a sharing-type place. Local diners can look forward to roasted duck tacos, Korean bulgogi beef and exotic curry laksa and roti prata.
St. Petersburg, Uptown/Fourth Street Corridor
The Fourth Street corridor is swarmed with construction equipment these days, much of which will yield some fun chain outposts in the next couple of months. Near Marion's Gifts and Clothing at around 14th Avenue N, a new strip center will welcome Pei Wei, the sixth location in our area for the Asian-fusion quick-serve little sibling of P.F. Chang's, as well as Burger Monger, a Tampa Bay-based high-end burger concept that specializes in burgers of grain-fed Akaushi Kobe beef raised in Texas on buttery challah buns.
Further north, Fresh Kitchen and Daily Eats, two concepts from the Ciccio Restaurant Group, will open shop at 4447 Fourth St. N in the site of the former Lee Garden Chinese Restaurant: Fresh Kitchen (also called FK) on Feb. 15 and Daily Eats targeted for March 1. Fresh Kitchen is a boon to the health-conscious or those with dietary restrictions, allowing customers to custom-build a meal with vegetables, proteins (from steak to tofu) sauces and a base, such as salad, rice or noodles. And while Ciccio restaurants tend to hew close to a healthy-dining model, Daily Eats is their comfort food concept: There's mac and cheese with broccoli and bacon, French toast topped with Oreos, a buttermilk fried chicken sandwich and a tuna taco over quinoa.
Gulfport
Backfin Blue: As any Gulfporter will tell you, this is not a new restaurant — Harold Russell's 1920s-era cottage at 2913 Beach Blvd. has been a restaurant since 1997, but it closed after Labor Day for a complete remodel and reopens this week. Russell always managed to maintain a sterling reputation for his crab cakes and prime rib despite a kitchen that had no hood and thus no fryer, no grill, no open flame. The renovation will allow for a broader menu, as well as providing diners with a glamorous new bar, updated bathrooms and a pretty landscaped area outside in the event that you have to wait a bit for a table.
Palm Harbor
Extreme Pizza: A California-based franchise, it is entering the Florida market, having just opened its first location at Coral Landings at 33135 U.S. 19 N. With the tagline "Extreme. Not Mainstream, " this is for pizza enthusiasts who want to push their daredevil taste buds to the limit, mixing flavors from North and South America, Europe, Asia and the Middle East. Franchisee Sean Parkinson and partner Richard Blanc have recruited George Yudell, the original Extreme Pizza director of operations, who brings two decades of pizza experience to the table. A second, larger location opens Feb. 4 on Mandalay Avenue in Clearwater Beach. At either location, look for a week of grand opening events and special deals. extremepizza.com.
Clearwater Beach
Marina Cantina: Frank Chivas (Bay Star Restaurant Group: Island Way Grill, Salt Rock Grill, etc.) has been promising us this newcomer in the Clearwater Marina for quite some time. The holdup? The state of the city-owned marina itself. Foundation, electrical, plumbing — it all needed extensive work. Word is, the 11, 000-square-foot seafood-heavy Mexican restaurant is currently hiring and thus we're honing in on an opening date (Chivas says March 1) and diners will soon be able to check out what the restaurateur purportedly spent north of $2.5 million on.
Share this article
Related Posts