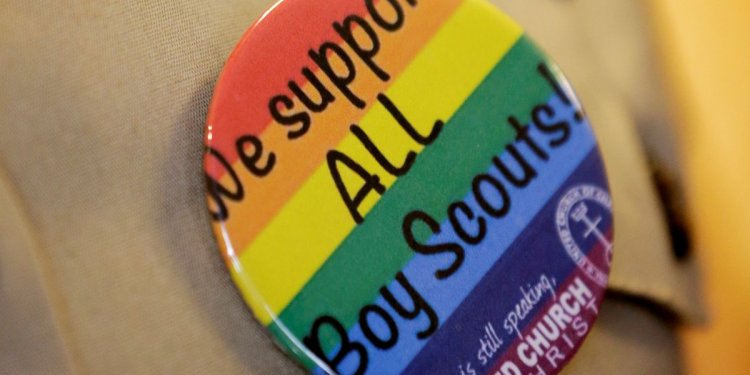 Mid California Boy Scouts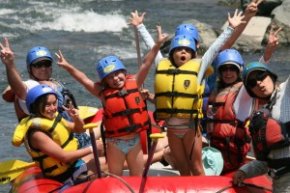 A California whitewater rafting adventure is a great outdoor activity for youth groups including boy scouts, girl scouts, church youth groups, at-risk youths, summer camps, and youth sports teams. A rafting trip encourages youths to work together while building team camaraderie, and increasing individual confidence. We offer a variety of trips; from mellow class 2 floats for kids as young as 4 years and more timid children, to class 3 beginner runs starting around 7-8 years, and class 4 challenges for adventurous teenagers (ages 13+, must swim). Rafting trip options range from half day trips to multi-day camp outs where all meals are included. Trips are easily accessible from San Francisco, Sacramento, Lake Tahoe, Reno, Redding, Chico and San Jose with rivers near Yosemite and the Redwoods.
We have many student, YMCA, church, scout and other youth groups among our clients who have been rafting with us for a number of years. With such groups, we often find that the organizers and parents have concerns about the level of safety and experience offered; and we can assure you that our company and guides are very well qualified to care for your youths.
Come rafting with us and our personable guides can help your kids earn their Boy Scouts of America Whitewater Merit Badge or Cub Scouts Outdoor Activity Award. Call or email us to set-up such a trip. At this time there is no Girl Scouts badge for whitewater but that has not stopped many Nor-Cal troops coming back each summer!
Choosing the right Youth Group Rafting Trip:
For help choosing the right rafting trip for your group please refer to our Rafting with Children page. We recommend that you select a trip according to the youngest participant, and those with the least amount of confidence or swimming abilities (non-swimmers welcome on class 2-3 river trips). Also err on the side of caution – we want everyone to have a positive experience, as this may be the children's first introduction to whitewater rafting, and as with most youth groups the ratio of adult paddlers to youth paddlers is typically low.
The Class 2-3+ is our most popular rafting trip for youth groups. We offer 1/2 day, 1 day and 2 day rafting trips with camping options at our Rivers Bend Resort* or at BLM land (wilderness trip). The South Fork American River is located in Lotus, CA close to Sacramento (40 mins), and the Bay Area (approx. 2.5 hours). The minimum age is 8 years old for our Class 3 trips, but kids ages 4-7 are welcome to join for the the Class 2 Lotus Run, or check out the Lower Middle Fork American River. There are many things to do in the area – you could easily incorporate hiking, biking or even horseback riding with your rafting trip, so check out our South Fork American River Area Information for more.
*Please be aware that in all camps on the South Fork American, there is a quiet time between 10:00 pm and 7:00 am. You are welcome to be around socializing after this time, however, noise must be minimal after 10:00 pm.
Our 1/2 day, Class 2, trip is great for younger kids from 4 years old and up, as well as more timid rafters, or those with special needs. We meet in the afternoon in Auburn – about 40 minutes east of Sacramento, 2.5 hours from the San Francisco/Bay area, and about 1 hour from North Lake Tahoe. Inflatable Kayaks may be added to your trip for an additional fee for those looking for a challenge. Wildlife viewing, side hikes, and playing on the beaches are typical on this trip.
Pricing & Discounts:
Discounts of 15-30% for scout and other youth groups are available. The largest discounts apply during the off season months of April, May and September. Pricing will depend on the trip, time of year and number of participants. We offer generous Youth Group Discounts, Prices are also online you can also call us for a quote!!
Share this article
Related Posts