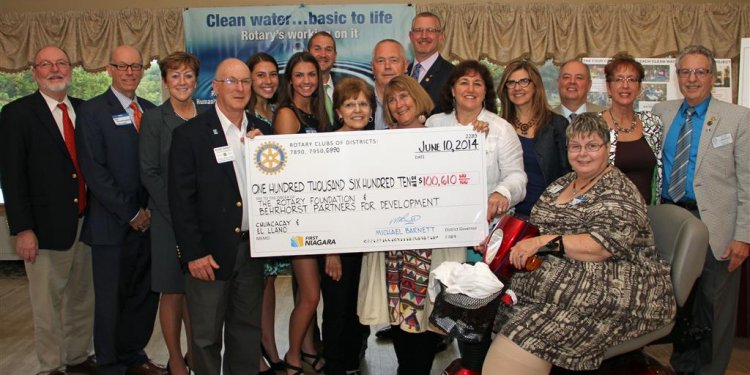 Boy Scouts California Store East Hartford CT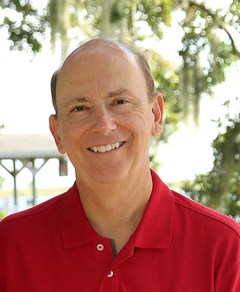 Gregory Michael Visinski, passed away peacefully at Cobalt Lodge on Friday, November 27, 2015, where he was being nursed by skilled caregivers and sympathetic friends. At the end, Gregory was surrounded by family, his loving brother Richard Visinski, Sr., sister-in-law Shelley, niece Jackie and spouse Mark Stahlhammer, along with the dedicated Hospice Nurse Charla. Born in Middletown, Connecticut, on May 5, 1960, he was the beloved son of the late Joseph and Zenia (Baginski) Visinski and the most affectionate big-hearted brother in a family of six. Gregory was an Altar Server for 40 years at St. Patrick's Roman Catholic Church in East Hampton, CT and well recognized by the congregation. Gregory served as Assistant to mentor and good friend Scoutmaster Warren Cyr, as an enthusiastic member of the Order of the Arrow, Boy Scouts of America (BSA). Gregory was a faithful and dedicated employee at Kuhn Employment Opportunities Inc. in Meriden, CT where he was recognized with "Best Employee" honors. He was a passionate lifelong fan of the Boston Red Sox baseball and the Hartford Whalers hockey teams. Gregory traveled the United States and the World with his compassionate, ever attentive Mother. Gregory maintained many hobbies as avid Matchbox® toy car and animal habitat card collector. He leaves behind sisters Barbara Owens and Janice Visinski; brothers Joseph, Jeffrey, and Richard, their spouses and many nieces and nephews. Gregory's family would like to thank the doctors, nurses and caring professional staff members of the Cobalt Lodge Health Care and Rehabilitation Center for their exceptionally dedicated nursing care of Gregory over the last four years. A Funeral mass will be held on Thursday, December 3, at 10 a.m. at St. Patrick's RC Church, West High Street, East Hampton 06424 with internment following the service at St. Patrick's Cemetery. Donations in Gregory's memory may be made to Cobalt Lodge, 29 Middle Haddam Road, Cobalt, Connecticut to assist them in their mission of mitigating humanuffering.
Frederick S. Robley Jr., 82, of East Hampton, beloved husband of Phyllis (Hartig) Robley died Tuesday Nov. 24th at Marlborough Health Care. Born May 4, 1933 in Burlington, VT, he was the son of the late Frederick and Hilda (Giroux) Robley. Fred had retired from Jarvis Airfoil Inc. of Portland where he had worked as a machinist. Fred enjoyed bowling, NASCAR races and the Boston Red Sox. Besides his loving wife of 63 years Phyllis, he is survived by his sons Wallace P. Robley and his wife Brenda of Portland, Richard S. Robley and his fiancé Cheri Duff of East Hampton, a brother James A Robley of CA, sisters Vadia Cangey of CA, Charlotte Ashline of CA, four grandchildren Erin Ortega and husband Robert, Ryan Robley, Lauren Robley and fiancé Jason Owen, Alexander Robley, great grandchildren Briella Ortega, Robert J. "RJ" Ortega, and Kapri Robley, also several aunts, uncles, nieces and nephews. He was predeceased by a brother Wallace Robley and a sister Barbara Umstead. A graveside service will be held Wednesday Dec. 2nd at 10 AM in St. John Cemetery in Middletown. Friends may call at the Spencer Funeral Home 112 Main St. East Hampton on Tuesday Evening from 5PM until 7PM. To leave online condolences please visit www.spencerfuneralhomeinc.com.
Irene was born on Staten Island, New York, to Hildur and Edward Abildnes on February 16th, 1936. Her parents were immigrants from Mandal, Norway. She spent her early life on Staten Island and attended PS30 and Port Richmond High School. She graduated from Hillcrest Lutheran Academy in Fergus Falls, Minnesota, where she spent her senior year. She worked for Standard Oil in Manhattan until she married in 1956. After her first child, Stephen, was born, she worked for J. C. Penny first as sales lady and then as Advertising Director for the local store. The family moved to Meriden, Connecticut in 1964 and to East Hampton in 1994. Irene had only one year of piano lessons but advanced in ability to become a talented church pianist for about 15 years. She also accompanied the choir and those providing special music such as solos, duets and trios. She had three sons; Stephen, Keith and Carl and was married to Allen for over 59 years. She also had three siblings; Edward, Erna and Ruth. She raised her sons to have a strong faith in Jesus as their Lord and Savior. She enjoyed gardening, decorating, good music, cooking and sewing and her 10 grandchildren. Irene taught Sunday School to 5th graders and teenagers and later she taught Adult Bible classes. Irene was loved and respected by many and her life had a significant impact on the lives of others. Her gift to me (her husband) was herself and our three sons and a lifetime of faithful, loving service to her family and to the Lord.
Sophie C. Trela died Wednesday, November 11, 2015 at Cobalt Lodge in Cobalt, CT. Born in Poland, Sophie came to the U.S. in 1964, with her first daughter to reunite their young family. An upbeat woman, Sophie was a loving wife and wonderful mother that truly lived for family. She is survived by her daughters Patricia and her husband Todd Schmidt of East Hampton, CT, Marie Trela of South Windsor, CT, Arlene and her husband Nigel Belgrave and her grandson Nigel of Auburn, MA. She also leaves her sister-in-law Jane Gwozdz of Enfield, CT and many nieces and nephews. Sophie was predeceased by her husband Julian of 45 years. Sophie was known for her quiet strength, ready smile, and awesome hugs. She was also an animal lover, enjoyed baking, and being with others. A graveside service to celebrate Sophie's life will be held Saturday, November 14th at Cedar Hill Cemetery, Hartford, CT (Section 28) at 1:00 PM with Father John Gwozdz officiating. In lieu of flowers please make memorial contributions to the National Multiple Sclerosis Society 659 Tower Ave, Hartford, CT 06112. To leave online condolences please visit www.spencerfuneralhomeinc.com.
Chapin M. Stickler, 33, of East Hampton, beloved son of David Stickler and Marsha (Alward) Reilly died Monday, November 9th. Born June 5, 1982 in Middletown, he was a lifelong resident of East Hampton. Chapin loved to work on cars. He could take anything apart and put it back together again. Chapin was an avid gamer and enjoyed riding his quad motorcycle. Besides his parents he is survived by his step-father David Reilly, his step-mother Claudia Stickler, his brother Mike and wife Constance Stickler, his step-brother Richard Tucker, his step-sisters Tracy Woolley and Wanda Tucker, several nieces, nephews, aunts, uncles, cousins, and numerous friends. He was predeceased by his step-sister Jessica Robinson. Friends may call at the Spencer Funeral Home 112 Main St. East Hampton on Friday, November 13th from 5PM until 7PM. Service to follow after calling hours at 7PM. To leave online condolences please visit www.spencerfuneralhomeinc.com.
Share this article
Related Posts