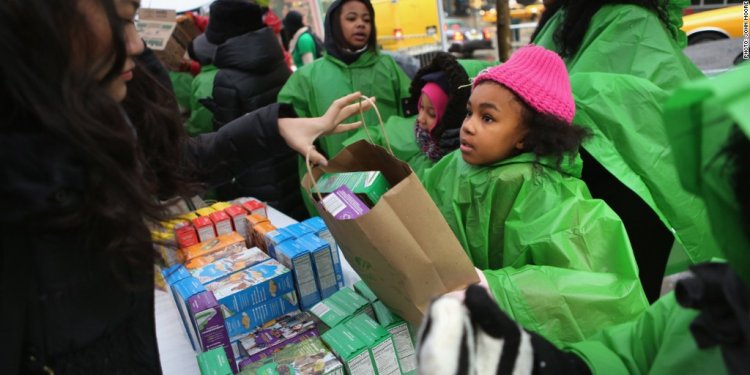 Boy Scouts California Store online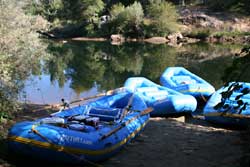 Our online store accepts all major credit cards
Multiple Day Rafting Trips
Several days on the water brings you to river-time. Your mind slows down, you hear the water lapping gently against the raft, you hear the quiet silence of the outdoors and your body begins to regulate itself to a natural rythym. In the evening, a crackling fire warms your soul... Klamath River has 3-day, 4-day, 5-day and 6-day trips. Ideal for the wilderness lover.
Group Rafting Trips
Here is the ideal river for wilderness group trips. Gentle Class 2 rapids are interspersed with Class 3. Many paddlers will be given the option to paddle their own kayak through many of the rapids; an opportunity not encountered on any other of our Class III river trips. The Klamath is our longest rafting trip with variations of three to six days in duration.
Group rafting trips are very popular during the summer months. Packages include special rates for youth groups. A large river system includes fishing, hiking and river rafting trips and youth groups enjoy this trip as well as the Scouts. Summer is the bulk of our rafting season here, and we advise early reservations for the months of June, July and August.
Inflatable Kayaks and Sit-on-Tops
The Klamath River is also a great introduction to kayaking without the need to learn how to roll. Instead of being encased into a hardshell kayak, we have inflatables and sit-on-top kayaks for the novice. Gentle Class 2 rapids allow you to practice and the coordinated paddler will be able to try their hand at the Class 3 rapids!
We offer this trip with inflatable and sit-on-top kayaks for the more experienced or adventurous rafter or you can participate in the regular paddle boat. For those of you who have small children or just want to sunbathe the entire time, ask for the oar boat. Oarboats welcome the less athletic paddler or for someone who may have limited mobility in their arms or upper body. For active seniors, this is a highly recommended mode of travel if you want to acclimate yourself before a whitewater paddling trip. When in doubt, talk to you personal physician.
Scouts Rafting
Scouts can accomplish their whitewater merit badge on the Klamath River. Our most popular Boy Scout trip is the 5-day package. The 50-miler merit badge can be accomplished as we cover approximately 10 miles on the river each day.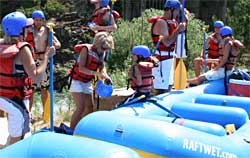 Other merit badges such as Native-American lore, cooking, conservation, and other badges can also be accomplished during the multiple day rafting trips. Please discuss your needs with our office so that we can design the proper setting. Many of our guides have backgrounds in these subject matters and we want to provide the most appropriate guides for your Scouting trip.
Fishing Trips
"Give a man a fish, and he'll eat for a day. Teach a man to fish, he'll eat for a lifetime."
The Klamath River has a history of fishing that goes back to Native-American lore. Some of the history is marked by unrest between the federal government and fishing interests. The river is host to California Salmon and Steelhead. This rafting trip is well-known among fishermen where seasonal fishing is available in late summer and fall.
Klamath Resources:
Karuk Tribe of California 530.493.5305
US FOREST SERVICE NOTICE:
The Klamath River is a highly regulated river trip under the auspices of the US Dept of Agriculture & US Forest Service. The Klamath River operates under the permits issued by the Klamath National Forest. Klamath River and W.E.T. River Trips is an equal opportunity service provider. Due to the annual Karuk Indian Ceremonies, some dates may not be available due to outfitter's respectful cooperation of the Karuk's ceremonies on this river.
Klamath River operates under permits issued by the Klamath National Forest.
W.E.T. River Trips is an equal opportunity service provider.
For more information on Youth groups, Churches, Scouts, and high-risk Youth groups, please call our office at 1.888.RAFTWET or email us:.
Share this article
Related Posts