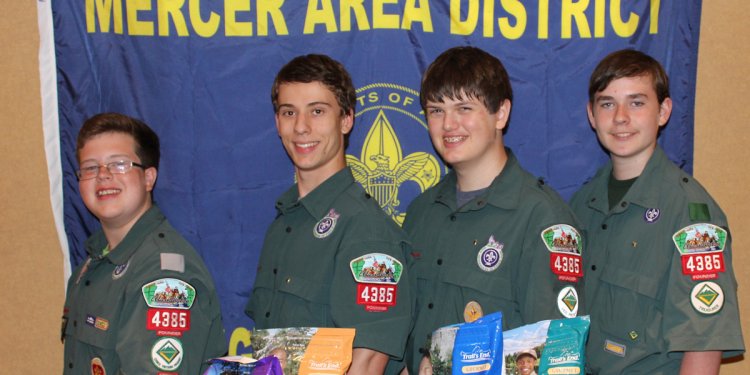 Boy Scouts of California popcorn order form
We want to give all of your new recruits the opportunity to earn their way through Scouting with the Holiday Popcorn Sale! Scouts can use the Online System and Take Order forms to boost their income. It works just like the fall sale, but we've sweetened the incentives for the holidays! Take a look at the details below:
Timeline:
November 7th: Sale Starts
November 11th: Veterans Day Special! All Online Military Sales earn 50% commission!
December 5th: Orders are Due to the Council
December 17th: Distribution Day (Location TBA)
January 5th: Money Due
Unit Commissions and Incentives:
• Commission is 34% with prizes, 36% without prizes (amounts can be added to fall sale to reach 50% commission bonus)
• Prizes are the same through Prize Mania (not cumulative with fall prizes, no exceptions)
EXTRA Incentives:
• Units selling $3500 + from Nov 7th – Dec 5th earn an EXTRA $500 in commission
• Online sales weekly drawings (11/18, 12/2, 12/9, 12/16) for a chance to win:
4 VIP Tickets to Newport Sea Base Christmas Parade
4 Tickets to Open Program Day at the Outdoor Education Center
4 Tickets to a 3 hour Newport Sea Base Adventure
$100 Program voucher for 2017: For use at Day Camp, Summer Camp at SSRLV, Sea Base, or Oso Lake Scout Camp
Fall 2016 Sale Timeline
Be sure to mark your calendar with these important dates!
Highlighted items are required for bonus commission. Refer to your leader guide for details.
Date
Item
Action Needed
Sat 8/20
Popcorn Action Plan Due
Weds 8/31
Orders Due –
Show-N-Sell & Show-N-Deliver
Sat 9/17
Distribution Day –
Show-N-Sell & Show-N-Deliver
Appointment required – contact your District Kernel.
Fri 10/21
Returns & Payment. (SNS/SND Closeout)
Unopened Cases only. Cheese and Chocolate products may not be returned.
Mon 10/24
Orders Due – Take Order
Login to the popcorn system to place your unit order.
Fri 11/4
Orders Due – Prizes
Thurs 11/10
Payment Due –
Show-N-Sell & Show-N-Deliver
Units keep the commission & submit the difference.
Sat 11/12
Distribution Day – Take Order
Thurs 12/8
Payment Due – Take Order
TBA
Ducks Popcorn Club Member Celebration
Come out, get your t-shirt & celebrate with the Ducks!
Store Front Sales
Some stores may require a Certificate of Insurance before you can sell in front of their store. You may receive this from Council by filling out the Request for Certificate of Insurance form located here. In most cases the store does not want to track the units coming to sell, so selling will be on a first come, first sell basis and to be scheduled with the store location of your choice. Stater Bros. and Irvine Property storefronts are the only council coordinated booth sales.
Resources
These resources have all sorts of useful information to aid you and your Unit in the popcorn sale and, as always, we are here to help answer any questions that you may have.
Share this article
Related Posts