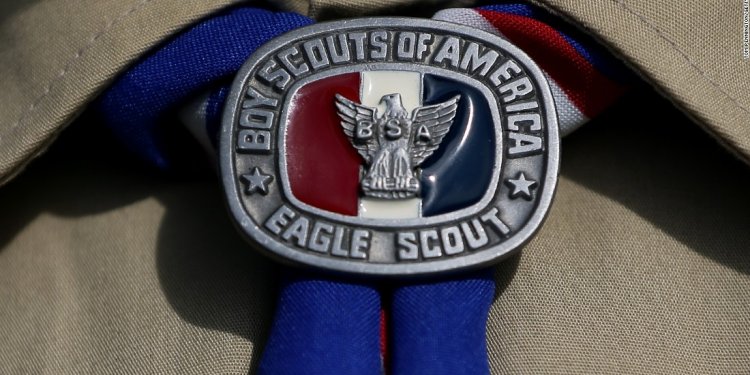 Boy Scouts of California National Council
GRAPEVINE, Texas The Boy Scouts of America voted on Thursday to lift a century-old ban on openly gay scouts in a major victory for gay rights activists, but the decision means a sea of change for an organization that depends heavily on faith-based groups.
More than 60 percent of the group's National Council, comprised of some 1, 400 delegates, voted in favor of ending the ban, effective January 1, 2014, the group said in a statement. A prohibition on openly gay adult leaders remains in place.
The decision followed weeks of intense lobbying by gay rights activists and members of conservative organizations, many of them church groups that have traditionally formed the backbone of one of the nation's largest youth organizations.
"I'm a happy camper, " said Mike Harrison, 71, a former chairman of California's Orange County Boy Scout Council who voted to end the ban at a meeting of the National Council in Grapevine, Texas.
"The process was a very civil debate... There wasn't any uncivilized behavior. People stated their case, passionately and from many different angles, " he said, adding that by Thursday it had become clear that "the younger generation of scouting just don't see it the way the old guard did."
The Boy Scouts' long-standing ban on gay scouts had become a polarizing issue at the center of the debate on gay rights in the United States, where gay soldiers may now serve openly in the military and where gay couples can wed in a number of states.
For months, the Boy Scouts have been caught between two sides in an emotionally charged debate that has seen both supporters and opponents of lifting the ban threaten to withdraw support.
The Boy Scouts has faced heavy pressure on one side from gay rights supporters and some of the major corporate sponsors who provide much of the group's annual funding, and on the other by a variety of major national church groups, who sponsor and support the large majority of troops nationwide.
"I just resigned from my troop, " said Chris Collier, 41, a former troop leader in Alabama and Florida who said he would send his Eagle Scout award back to the organization's national office.
"My grandfather earned his eagle award in 1938. I earned mine in 1990. I was hoping my son could earn his when he grew up. I'm sad, but this is their cross to bear. I'm no longer part of the organization. I'll move in a different direction."
John Stemberger, an Orlando lawyer, Eagle Scout, former scoutmaster and founder of an organization that opposes lifting the ban said the decision marked "a sad day for America."
He said he would be never again wear the Boy Scout uniform and would work to create a new scouting organization "based on timeless values."
Thursday's vote came about three months after the organization's leadership delayed a decision on changing its membership policy to research attitudes toward admitting gays.
FAITH-BASED GROUPS
About 70 percent of the group's 100, 000 Boy Scout units are chartered by faith-based organizations, according to Boy Scouts membership data. Some 22 percent of the units nationwide are chartered by civic organizations, and 7 percent are chartered by educational groups.
One of the major turning points in the debate came earlier this year when the Mormon church - the largest sponsor of scouting troops nationwide - expressed support for ending the ban. The Mormon church charters nearly 38, 000 scout troops representing nearly a quarter million scouts.
Share this article
Related Posts