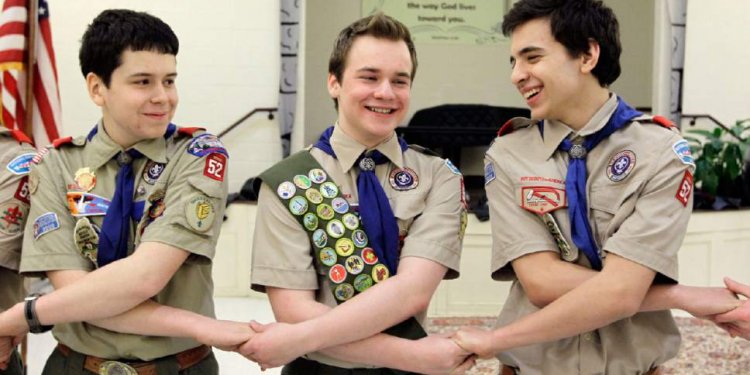 Boy Scouts of California Troop Locator
Professor
Electrical Engineering Department
California State University, Long Beach
1250 Bellflower Blvd., ECS-502, MS-8306
Long Beach, CA
Phone: 562-985-4899 (Office)
Short Bio:
Hen-Geul (Henry) Yeh has been with the Electrical Engineering department at California State University, Long Beach (CSULB) since 1983. In 1986, he became a professor and founded the multidisciplinary digital signal processing (DSP) laboratory, of which he has been the director ever since. He worked on the adaptive nuller for GPS receivers at Magnavox Research Lab from 1987 to 1991. With a team of students, he worked with Texas Instruments to develop the TMS320C5400 assembly code to implement an IS-95 baseband communication transceiver. He designed the digital baseband advanced transponder for Cassini spacecraft at NASA JPL from 1992 to 1995. He worked on the design, analysis, and simulation for Advanced EHF satellite payload systems at the Aerospace Corp. from 1995 to 2003. He has worked as a consultant for signal processing and communication systems for many companies, including Texas Instruments, AT&T, etc. He received his Ph.D. degree in Electrical Engineering and a M.S. degree in Mechanical Engineering from University of California, Irvine, in 1982 and 1979, respectively, a B.S. degree in Engineering Science from National Cheng Kung University, Taiwan, ROC, in 1978. He has published more than 100 journal papers and conference proceedings in the areas of Signal Processing, Communications, Controls, and Power Systems. Prof. Yeh is a senior member of IEEE and a registered Professional Engineer in the State of California.
Research Interests
System-level architecture and design methodologies, and algorithms development for digital signal processing (DSP), wireless communication systems, such as space-time (ST) and space-frequency (SF) block coded orthogonal frequency division multiplexing (OFDM) systems, multiple input multiple output (MIMO) systems, control systems, smart grid, renewable energy and power systems. Bit-level implementation, and test by using FPGA and Texas Instruments digital signal processors.
Expertise
Real-time DSP architecture, system design, and implementation, Wi-Fi and Wi-MAX systems, MIMO and Mobile Communication Systems, Adaptive systems
Honors and Awards
Outstanding Professor Award, CSULB, 2015
Selected as Visiting Faculty, Lawrence Berkeley National Laboratory, 2014
Selected twice the Air Force Summer Faculty Fellow, 2011 and 2012
"Heroes of the Heart Award" for extraordinary dedication and exceptional service to the students of the Los Alamitos Unified School District, California, May 11, 2010
Distinguished Faculty Scholarly and Creative Achievement Award, CSULB, 2009
Coach Award for coaching McAuliffe Middle School MATHCOUNTS team, for exceptional commitment and outstanding achievement in fostering excellence in mathematics, March 15, 2008
Northrop Grumman Excellence in teaching, CSULB, 2007
Boeing Welliver Faculty Fellow, 2006
The Aerospace Corporation Inventor's Award, 2002
Augmented Performance Recognition for outstanding performance on civil and commercial projects, Aerospace Corp., 2002
NASA JPL Summer Faculty Fellow twice, 1992 and 2003
Four NASA Tech Brief awards, 1994 – 1996
Outstanding Advisor Award of the Best Ph.D. Dissertation, CSULB, May 1995
One NASA New technology Award, 1987
Patents
Method and Apparatus for Canceling Inter-carrier Interference Through Conjugate Transmission for Multicarrier Communication Systems, US Patent No: 7, 616, 557, Nov. 10, 2009
Parallel Orthogonal Frequency Division Multiplexed Communication System, US Patent No. 7289425, Oct. 30, 2007
Parked Vehicle Location Finder, US Patent No. 6529142, March 2003
Systolic VLSI Array for Implementing the Kalman filter algorithm, NASA, Case No. P17108, U.S. Patent No. 4823299, April 1989
Positions
Professor, the Founder and Director of Multidisciplinary Digital Signal Processing Lab., Electrical Engineering Dept., CSULB, 1986 - Present
General Conference Chair of IEEE Green Energy and Systems Conference, 2010 - Present
Founder and Chair of IEEE Systems Council Chapter, 2009 - Present
Vice Chair, IEEE Costal Los Angeles Section, 2015 - Present
Coach of Math Club and MATHCOUNTS Team, McAuliffe Middle School, Los Alamitos, CA, 2007 - 2010
Treasurer of Boy Scout Troop 280, Huntington Beach, CA, 2008 - 2013
Den Leader, Boy Scouts of America, Pack 667, Los Alamitos, CA, 2002 - 2007
Professional Activities: Editorial Board and Others
Associate Editor, IEEE Trans on Circuits and Systems II, Jan. 2016 - present.
Visiting Professor, Computing and Mathematical Sciences, Caltech, Jan 2011 - Aug. 2011.
Visiting Professor, Electrical Engineering, Caltech, Jan 2004 - June 2004.
Visiting Professor, Electrical Engineering, UCLA, Jan 2004 - June 2011.
Visiting Professor, Electronics Department, Telecom Paris University, Paris, July 1989 - Dec. 1989.
Book Chapter
H. G. Yeh, H. Y. Yeh and S. Yu, "Mechanics, " Handbook of Mechanical Engineering, Editors: K. H. Grote and E. K. Antonsson, Springer, New York, NY, 2008, pp. 35-71
Share this article
Related Posts