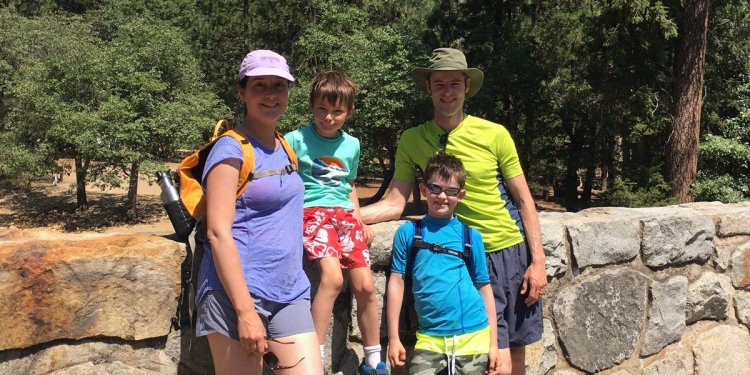 Boy Scout California Eagle Award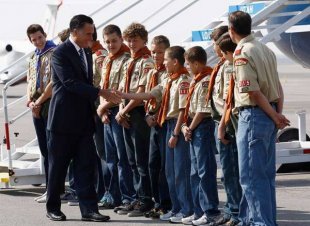 (Jim Young/Reuters)
(Reuters) - The mother of a gay California Boy Scout denied an Eagle award because of his sexual orientation is fighting to overturn the decision before turns 18, the cut-off date for the organization's highest honor.
Ryan Andresen's mother, Karen, said the scoutmaster of his Troop 212 in Moraga, a San Francisco suburb, had refused to grant Eagle status to Ryan, who has been a scout since age 6, even though he met the requirements.
"His last words were I'd rather resign than sign, " Andresen told Reuters.
A petition launched by Andresen on Change.org, an Internet social change platform, calls on his troop to reject the Boy Scouts of America's discriminatory policy against gays and give the California teenager his Eagle rank.
More than 200, 000 people had signed the petition by late Friday.
Andresen said her son was staying with friends to avoid publicity, but plans to appear next week on the TV show "Ellen, " which is hosted by comedian Ellen DeGeneres and often discusses gay-rights issues.
Andresen said Ryan had been victim of bullying in his troop, and chose as his final Eagle project to create at a local school what he called the "tolerance wall" - a collection of 288 tiles painted by elementary school students depicting acts of kindness.
Ryan surprised even his parents when he came out publicly as gay in July in a mass letter to the troop in which he stood up for another scout who was bullied, Andresen said.
According to its website, the troop is sponsored by a local Presbyterian church and counts more than 75 active members aged 11 to 18. The scoutmaster, listed on the website as Rainer Del Valle, did not respond to an email from Reuters for comment.
Boy Scouts of America spokesman Deron Smith indicated in a statement that Andresen's Boy Scouts membership had been revoked.
"This scout proactively notified his unit leadership and Eagle Scout counselor that he does not agree to scouting's principle of "duty to God" and does not meet scouting's membership standard on sexual orientation, " the statement said.
The Boy Scouts of America has come under public pressure on the issue since May when an Ohio lesbian, who was suddenly ejected from her troop, started a petition on Change.org for her reinstatement and an overhaul of the anti-gay policy.
Subsequently, two Boy Scouts board members, the CEOs of telecoms company AT&T and accounting firm Ernst&Young, have spoken out against the discrimination. In September, computer chip-maker Intel, the Boy Scouts of America's biggest corporate donor, withdrew its support for the organization, which has about 2.7 million members.
Share this article
Related Posts