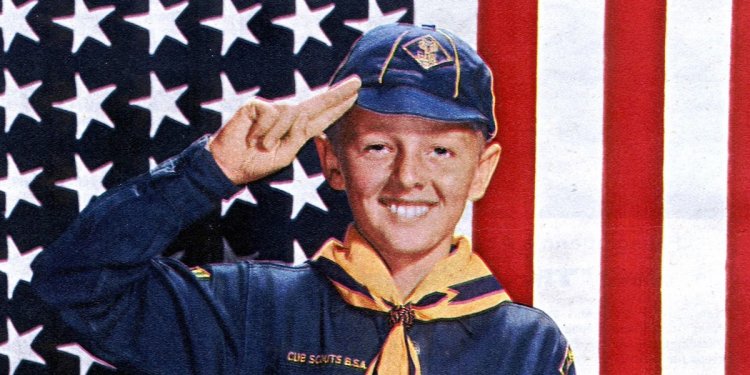 Boy Scout California merit Badge Personal Management
Topics include a variety of hobbies and interest, useful social and personal skills and more. Youth, ages 11-18 will register for full-day sessions, and may also sign up for an extended program to facilitate family scheduling needs.
Trained and qualified adult supervision is provided during all program hours at the local Youth Leadership Training Center in San Leandro, a safe learning enviornment for youth of all ages, conveniantly located 3 blocks from the San Leandro BART station.
Class size will vary by session topic.
Lunch and an Exploration Camp water bottle will be provided for each pariticipant.
Please indicate any special dietary restrictions or allergies in your online registration.
Daily Schedule
Daily Program - 9 am - 4:30 pm (check-in @ 8:45-9 am)
PM Program - 4:30 -6 pm (additional $15)
Registration Fees
Registration is by day and session! NOT by week! Youth should pick one session per day when signing up.
$60 per full day session
$15 per PM program session
Spring
March 25, March 28-April 1, April 4-8
Summer
June 20-August 5 (Mon thru Fri)
Fall/Winter
Due to the Registration System, there will be a seperate registration link for each individual week of Fall and Winter sessions this year. We are sorry for any inconveniance or frustration.
Fall Session
| | | |
| --- | --- | --- |
| Nov 21 | Nov 22 | Nov 23 |
| Game Design | Domestic Citizenship | First Aid |
| Emergency Prepardness | Climbing | Signs, Signals and Codes |
Winter Session
Dec 26
Dec 27
Dec 28
Dec 29
Dec 30
Crime Prevention/ Fingerprinting
Emergency Preparedness
Art/Leatherwork

First Aid

Fire Safety
Traffic Safety
Personal Management
Jan 2
Jan 3
Jan 4
Jan5
Jan 6
American Heritage
Automotive Maintenance
Sports
Safety/Search and Rescue
Photography/ Graphic Arts
Emergancy Preparedness
Exploration Camp Staff Information
We are in need of hourly program staff during summer weekdays to cover Exploration session topics.
Staff interviews are held on an ongoing basis as needed, at the Youth Leadership Training Center in San Leandro.
Email Camp Director, Michelle Rodriguez to set up an interview, then fill out and submit your application to:
Exploration Camp
c/o Michelle Rodriguez
1001 Davis St
San Leandro, CA 94577
michelle.rodriguez@scouting.org
Exploration Camp Staff Application
****Boy Scouts - Due to the use of Merit Badge curriculum, current registered Boy Scouts will have the opportunity to work on completing Merit Badge requirements for the Explorations they undertake. Merit Badge subjects can be challenging, lengthy, and technical, therefore it is not guarenteed that Scouts will complete all the requirements for a selected Merit Badge in one day.
Information about requirements not being covered as well as prerequisite needs for each session will be included in the registraton and posted here as it becomes available.
This may not be a complete list. Requirements covers may change depending on the group and how the session progresses through the day.
Art/Leatherwork Exploration
Art Merit Badge
-Will not complete Req. 6
Leatherwork Merit Badge
-Leatherwork project will be started but may need to complete the leatherwork project at home as time permits
Astronomy/Space Exploration
Astronomy Merit Badge
Req. 4a, b, c - Will need to complete nighttime sky observations outside of class. Bring them with you completed if possible. Instructor is looking at hosting a star party near the end of summer for those in this session to attend. More information TBD.
Req. 8 - Will not complete requirement 8 in class session.
Space Exploration Merit Badge
Req. 3 - Rockets will be built but Scouts will need to attend a Rocket Launch with the Merit Badge counselor at a later date.
Athletics/Sports Exploration
Activities used in either Merit Badge cannot be used for the other so Scouts will need to complete several seasons of sports activities to fulfill both.
Athletics Merit Badge
-Will not complete Req. 3
-Will not complete Req. 6b
Sports Merit Badge
-Will not complete Req. 4
Automotive Maintenance Exploration
Automotive Maintenance Merit Badge
Most hands-on requirements will be completed at F.H. Dailey/Chevrolet on Davis St. Scouts will walk to and from the service center with instructors.
Basketry/Indian Lore Exploration
Basketry Merit Badge
-Basket projects will be started in class but need to be completed at home time permitting.
Chemistry Exploration
Chemistry Merit Badge
-Cannot complete 2a experiment.
-Req. 7 may need to be completed on own.
Domestic Citizenship Exploration
Citizenship in the Community Merit Badge
-Cannot complete Req. 3, 4 or 7
Citizenship in the Nation Merit Badge
-Cannot complete Req. 2 or 3
Climbing Exploration
Climbing Merit Badge
-It is suggested the Scouts come to the session having reviewed the following climbing knots, as learning them can be time consuming and cut into climbing time: figure eight on a bight, figure eight follow through, safety knot, double fisherman's knot and the water knot (tied with webbing.)
Communication/Public Speaking Exploration
Communication Merit Badge
-Cannot complete Req. 4, 5, 7 and 8.
Public Speaking Merit Badge
-May not be able to complete Req. 4.
Crime Prevention/Fingerprinting Exploration
Crime Prevention Merit Badge
-Req. 4 - Complete Inspection of neighborhood and checklist survey of your home for discussion during class.
-Req. 7 - May not be completed.
Digital Technology Exploration
Digital Technology Merit Badge
-Req. 6 may need to be completed outside of class.
Emergency Preparedness Exploration
Emergency Preparedness Merit Badge
-Req. 1 must be completed on own.
-Req. 2c must be done with family following session.
-Will not complete req 6c.
-Req 7a and 7b must be done on own. (7b – Troop mobilization plan)
-Req. 8b must be done on own with family. Must prepare both a personal emergency service (backpack size) pack and larger family kit (suitcase or box).
Environmental Science Exploration
Environmental Science Merit Badge
-Time permitting Req.3a-g may not all be covered.
-Req. 4 must be completed on own.
Energy Exploration
Energy Merit Badge
-Scouts should complete Req. 4 and bring to class for discussion or will need to complete following the Exploration
-Req. 6 may need to be done outside of session.
Fire Safety Exploration
Fire Safety Merit Badge
- Req. 6a must be done at home and brought
-Req. 9a may not be completed pending availability of a lawn mower
First Aid Exploration
First Aid Merit Badge
It is preferred that Scouts are First Class rank to attend this session having learned the first aid requirements for Req. 1
Share this article
Related Posts