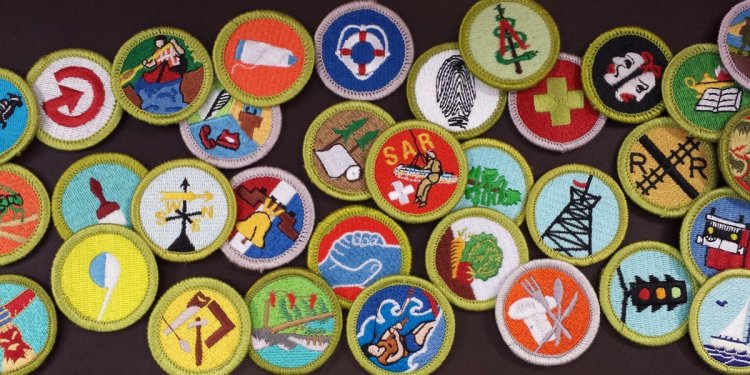 Boy Scout California merit badges Personal fitness
Have you ever wanted a local place where you can relax and unwind after a stressful week?
Mountains at the top of Highland Oaks Drive. A peaceful place that is great for families, small groups and even individuals. Wilderness Park has a nature center with many animals on display and a pond to enjoy. Come out and take pleasure in the wonders of nature that are located in your own backyard.
Wilderness Park Hours of Operation
8:30 a.m. to 4:30 p.m., Monday through Friday, October through April
8:30 a.m. to 7 p.m., Monday through Friday, May through September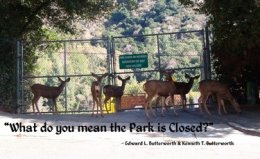 (Photo and Caption provided by: Edward L. Butterworth & Kenneth T. Butterworth)
Weekend admittance is by reservation only.

Reservation Policy for Large NON-Profit Groups
Non-profit, service, school and civic organizations are considered "large" groups and may reserve the shelter, large barbecue, fire circle and kitchen for the following fee:
Scout groups - $50 per day or night
Arcadia groups - $75 per day or night
Non-Arcadia groups - $100 per day or night
Reservation Policy for Small Groups (under 25 people)
Small Groups of 25 or less may reserve the Park for day use. Reservations must be made no later than Friday by 12 p.m. You can call no more than 7 working days in advance. Fees are as follows: 1-10 people there is no fee; for 11-25 people there is a fee of $20 per group. Call the park for weekend hours. Hours are subject to change without notice. On most Sundays we are closed by noon.
For more information on anything regarding the park please call (626) 355-5309. The Park Clerk is only available Monday through Friday between the hours of 8:30 a.m. and 12 p.m. If you receive a recording, please leave a message and someone will get back to you as soon as possible.

Merit Badge Classes
The Boy Scouts and Wilderness Park have a history of being a great match. A variety of Boy Scout merit badge classes are available including Indian lore, mammal study, reptile and amphibian study, environmental science, first aid, citizenship in the community, citizenship in the nation, citizenship in the world, personal fitness, camping and hiking. Classes are on Saturdays.
UPDATE - JENNIFER MORRIS FALL MERIT BADGE DATE CHANGES
Share this article
Related Posts