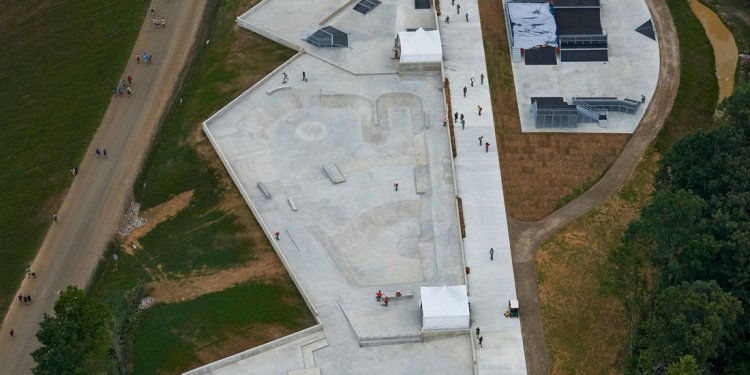 Summit Boy Scout California Camp
The Summit's Scott Visitor Center has a new attraction — a giant mural entitled "B-B-Bear!". Josh Cochran and his assistant Courtney Menard spent a whole week here at The Summit and built an amazing mural showcasing the wide variety of offerings we have here at our Scout Reserve. Here is a little background on Josh.
Josh Cochran grew up in Taiwan and California. He works as an illustrator based in Brooklyn specializing in bright, dense and conceptual drawings. Josh also teaches at the School of Visual Arts and occasionally fills in as an Art Director for the New York Times Op-Ed page. In 2013, his work on Ben Kweller's "Go Fly A Kite" received a Grammy nomination for Best Limited Edition Packaging. He has a number of side projects, and sometimes exhibits his work in galleries. Josh currently finished his first children's book published by Templar, "Inside Out: New York" (2014).
While he was here, Gary Hartley had the opportunity to work with Josh and capture some of his amazing artistic abilities on camera. We have uploaded a video time-lapsing the project that started as nothing but a blank white wall. Each day Gary would go and swap out the SD card on the Garmin VIRB and talk a little with Josh about the piece he was working on. Gary asked him for a little bit of a backstory on the mural and this is what Josh had to say.
Share this article
Related Posts