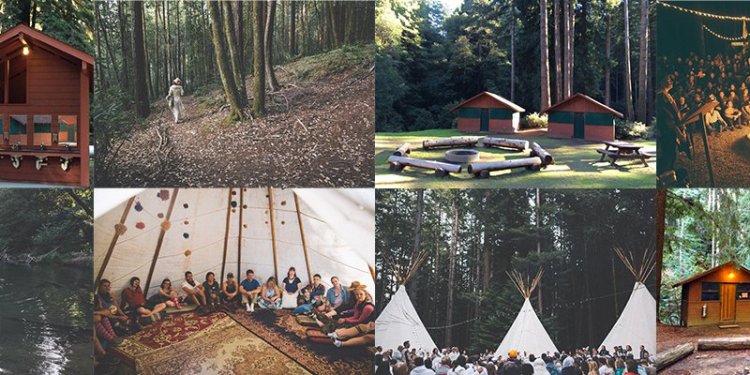 Boy Scout California Camp Packing list
This was one of my favorite clinics I gave each fall when I worked at REI. So many outdoor people want to overnight camp in the winter time but they always had serious reservations about it. I believe with the right gear and a few times out, it becomes second nature. My first snow camping experience when I was 12 was with the boy scouts on Mt. Rainier. I wore blue jeans and had a sleeping bag from my mom who used it growing up in Southern California! I didn't get a bit of sleep that night in the tent shivering to keep warm. My cloths were soaking wet from an attempt at a snowcave that day. In the morning, I grabbed my pants and they were frozen solid. Imagine me skiing out of camp with my frozen pants tied to my backpack with the legs going 2 different directions.
I've come a long way since then, having learned from doing the wrong things at a young age. I knew I had graduated the winter camping skill after spending 30 nights on Denali and all it's ugly weather.
Snow Shelters vs. Tents
Tent
Easy to set up
Can make camp anywhere
Gets warm if sun is out
Can be noisy when windy
Snow Shelter
Doesn't make noise
Usually warmer
Not affected by new snow
Takes time to build
Need enough snow depth
TENTS
Single wall tents
These are made of rainproof breathable fabric; keeps the weight down because it doesn't need a rainfly. Disadvantage: condensation and cost
Double wall tents
Usually warmer because of two fabric layers insulating.
Look for:
Aluminum poles not fiberglass
Freestanding (doesn't need stakes)
Loops on fly to attach guy lines
Two entrances
A vestibule
Inside pockets and loops for hanging things
Depending on where you camp, you may be fine with a 3 season tent saving you considerable amount of cash. If your campsites will be below treeline and out of the wind, a nice 3 season tent could work out fine. On the flip side, I've seen these tents crushed by heavy snow fall or snapped poles from strong winds. Most four season tents have an extra pole making the tent much more durable.
Three or four season tent?
Clothing
Layer 1: Ventilating Layer
Layer 2: Insulating Layer
Layer 3: Protective Layer
Liner Socks
Long Underwear
Liner Gloves
Wool Socks
Pants (wool, fleece, etc.)
Shirt (wool, fleece, etc.)
Gloves/Mitts (wool, fleece, ect.)
Hat or Balaclava
Waterproof Parka
Rain Pants
Waterproof Overmitts
Gaitors
Waterproof Boots
Gear List
Backpack
Sleeping Bag
Insulation Pad
Extra Clothing
Headlamp/Flashlight
Matches/Firestarter
First Aid Kit
Sunglasses
Sunscreen and Lip Balm
Compass and Map
Waterbottles
Watch
Snow Shovel
Optional Items
Camera
Sun/Rain Hat
Handwarmers
Garbage Bags
Snow Saw
Sit Pad
Bottle Carriers/warmers
Pocket Knife
Weather Radio
Cooking
Stove choices
Where to get snow/what type?
Where to cook?
Stove platforms
In tent cooking hints:
Light the stove outside
Cook near the door
Keep the tent ventulated
How much fuel should you bring?
Melting snow: 8 ounces per person/per day.
Heating water: 4 ounces per person/per day.
Fuel left outside at night could be 40 degrees below zero by morning.
Where to buy food?
Freeze dryed food?
Helpful Hints
A) Hypothermia is your enemy.
B) Layering is the key.
C) Pack all items in waterproof bags.
D) Don't let anything get wet.
E) Be prepared for change in the weather.
F) Eat and drink every hour.
G) Don't get into a sleeping bag with clothing
wet from perspiration or snow.
H) Don't breath into your sleeping bag.
I) Store clothing and boots in bags at night due to
condensation in the tent.
J) Stand all equipment upright outside of shelters.
K) Make sure your sleeping pad is full length
Whatever stove you have, you'll need something to cook on. The heat will melt the snow below...usually on one side until suddenly, you're scooping your dinner out of the snow.
The boy scout rule is "no flames in tents" but since you're not on a scout outing you can cook inside the tent if the weather is really bad. I try to avoid this whenever possible and at least cook under the vestibule if my tent has one. My preferred method since it's usually dark when I cook is to cook outside my tent door from inside. If your tent does catch fire don't worry, it only takes a few seconds before you'll be sitting out in the elements cooking without having to move.
If you're already a backpacker then you've got a stove...use that. The real choice is between a stove that takes liquid gas or a canister type. For 99% of the people, a canister type is the easiest and cheapest. Much more can go wrong with the stoves that take liquid fuels as they have a lot of parts. Many might say a canister type won't work as well in higher altitudes or the cold but I've seen them in use at camps as high as 19, 000 feet.
Share this article
Related Posts