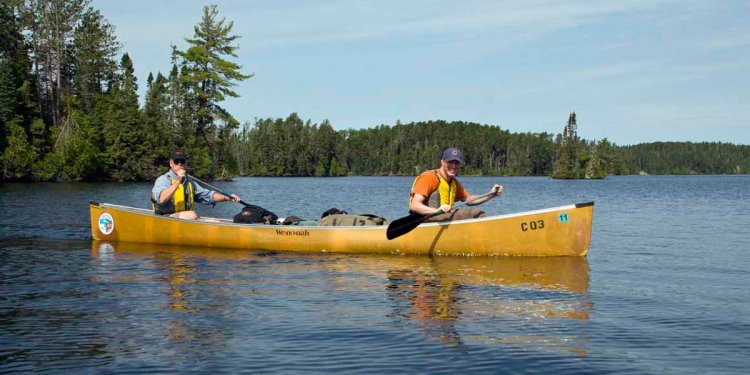 Northern Tier Boy Scout California Camp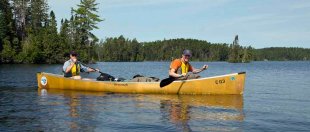 High-Adventure Week is a once-a-year Bryan on Scouting event that celebrates the once-in-a-lifetime experiences offered at the BSA's four national high-adventure bases.
Despite being the BSA's oldest national high-adventure program (in operation since 1923), Northern Tier was the BSA's best-kept secret for years.
Not anymore. Registrations for summer 2016 are approaching the all-time high. It seems the word is out about the magical canoeing retreat spread among three Northern Tier bases: Ely, Minn.; Atikokan, Ontario; and Bissett, Manitoba.
Northern Tier is canoe country. Scouts and Venturers who enter Northern Tier's wilderness each summer get to explore a vast series of navigable lakes and rivers. During the 6- to 14-day journey of 50 to 150 miles, crews follow in the footsteps and paddle tracks of 1800s French-Canadian voyagers.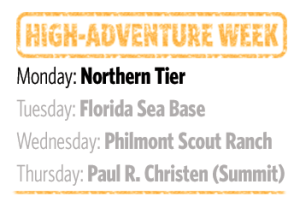 Ready to experience the magic?
2016 availability
Individual program registration, though, just opened. Here are the highlights:
The National Advanced Youth Leadership Experience (NAYLE) is an exciting program where young men and women enhance their leadership skills through team building, ethical decision-making, problem solving and service to others.
OA Wilderness Voyage: The Order of the Arrow Wilderness Voyage program is an experience like no other. For two weeks, you will join Arrowmen from around the country and experience all that the Border Lakes region of Northern Minnesota and Ontario has to offer.
Forest Corps is a coed, two-week leadership training course for outdoor enthusiasts. The course consists of 10 days of canoeing and camping in the Boundary Waters Canoe Area Wilderness and includes training in conservation, Leave No Trace, field science and outdoor education.
Want to attend Northern Tier but your Troop or Venturing crew can't make it this year? No problem. The Lone Voyageur program allows Boy Scouts (at least 14 years of age) and Venturers to attend Northern Tier as part of a provisional crew.
2017 availability
For summer 2017, you still have time. Once again those spots will be allocated using an online lottery.
Registration for the lottery opens Jan. 5, 2016, and closes Jan. 8, 2016. Do it all at the Northern Tier website.
Northern Tier in the winter
Who would visit northern Minnesota in the winter? Plenty of Scouts and Venturers, it turns out.
Scouts and adults from California, Florida and other temperate climes show their fourth-season fortitude at Northern Tier. They go dogsledding, head out for a ski, build a snow kitchen, stand on a frozen lake and dip their line through the ice-fishing hole. Learn more here.
Why Northern Tier?
I shared this during last year's High-Adventure Week, but I have to share it again.
This is probably my favorite line:
While I'm sure we could have found something cheaper, I strongly doubt we could have found something better. I believe the value in the program is because it's designed specifically for Scouts. The Northern Tier Interpreters are focused on teaching Scouts canoecraft, woodcraft and leadership skills which is not something available from the other outfitters.
Share this article
Related Posts