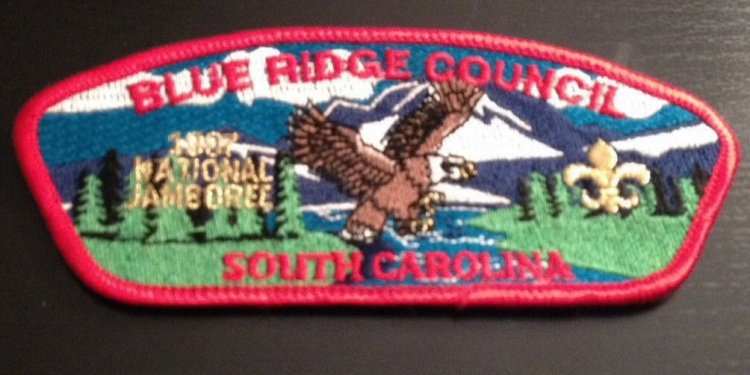 Boy Scout California Jamboree patches
The 1969 National Jamboree in Pictures
Courtesy of Skip Cramond, Bettendorf, IA
Member of BSA Troop 211, Highland, CA: 1965-1969.
Troop 211's first Eagle Scout (along with 2 others): 1967.
Jamboree Troop 3, Southern California, was created from combined Arrowhead Area and Grayback Council Scouts (today these Councils are part of the California Inland Empire Council).
1969 Jambo: Farragut State Park near Coeur d'Alene, ID.
During Jambo, Apollo 11 moon landing - Neil Armstrong mentioned the Scouts at Jambo from the moon. We watched a delayed broadcast of the moon landing at an evening arena show.
Today, Skip is an Assistant Scoutmaster, Troop 89, Bettendorf, IA.
Traveling by bus from Southern California to Idaho, the first stop was San Francisco.
Friendship towers and rock garden Jambo patch.
Scale model of the Saturn V rocket that carried Apollo 11, which landed on the moon during the Jambo.
Stoves used charcoal.
One meal was "local" Idaho trout. (Frozen, but Scout posed as though he caught them.)
Scoutmaster Johnson (Green structure in background is a latrine)
Skip is second from the left.
Because Idaho is ski country, they had a new summer technology on display - a fake ski hill. The blue bristles that made the surface were very stiff. If you fell, you'd get a nice scrape. Only experienced skiers dared this hill.
Share this article
Related Posts