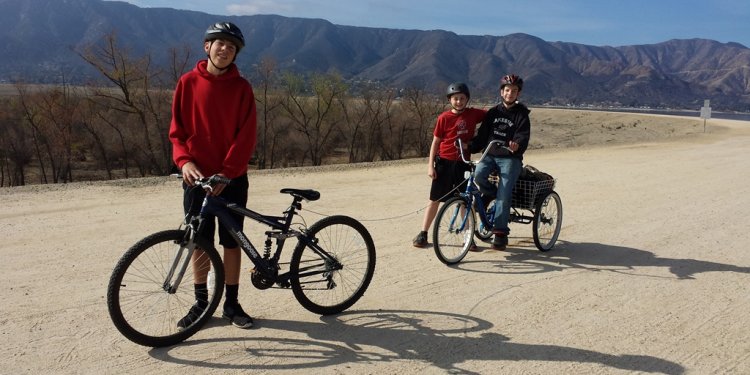 Boy Scout California belt loops requirements
Oct 14, 2014 - Julie
My son is in 4h as well as Weblos. He's doing shooting sports. Is this a qualified group to get his Archery belt loop? Thanks Julie Canepa
Oct 16, 2014 - Joe
@Julie Usually Archery and BB guns are restricted to council camps only. However, if they are in a group that has qualified instructors and they go over all the requirements, I don't see why not. I am a Shooting Sports director in my council and would have no problem passing it off, I would probably have him bring a signed copy of the requirements from the instructor and ask him to tell me about what he did, then sign it off for him.
Oct 28, 2014 - Tasha
@Julie, no it would not qualify. It specifically states that archery and bb guns cannot be earned at the pack, den or individual level. Shooting sports through 4h would be at the "individual level" and so not qualify.
Oct 28, 2014 - Joe
If it's a group with a trained instructor what is the difference? Technically you don't even have to shoot an arrow if there is no time to do so to earn the belt loop. 4H group isn't on any level, ie. Pack, Den or "Individual" level. If the scout shows proficient knowledge in archery, then I'm inclinded to pass him off. Though only a BSA shooting sports director could do so. A regular leader wouldn't have the qualifications unless they went to National Camp School.
Nov 02, 2014 - Jon St.Clair
My son has been invited (with his sister, a girl scout) to accompany his sister's troop for archery training at a Girl Scout day camp. The instructor is certified by the National Archery Association. Since this is at a Girl Scout day camp, would this meet the requirements for him to earn his archery belt loop?
Nov 02, 2014 - Scouter PaulThe BSA Nat'l Shooting Sports Manual states: Archery and BB Shooting belt loops and sports pins may be earned only through council- or district-sponsored programs. I think that matches the text in the requirements and rules out 4H, GSUSA, YMCA, and other archery programs. Jan 10, 2015 - Scouters: Chris & Jessie
Revisions to the 2013 SS Manual: Chapter 9: Introduction, page 71 First paragraph changed to: Archery and BB gun shooting for Cub Scouts and Webelos Scouts are restricted to day camps, Cub Scout/Webelos Scout resident camps, council - managed family camping programs, or to council or district activities held on or off BSA property where there are currently trained BSA shooting sports range masters and all standards for BSA shooting sports are enforced. Archery and BB gun shooting for Cub Scouts and Webelos Scouts are not to be done at the pack or unit level. My wife & I are USAA L2 Instructors & members of our Council SS Committee. Thru our Council approved local archery club (of which we are members), we have held overnight archery campouts for Packs & Troops. The Packs work on their belt loops & sports pins while the Troops work on their Archery MB. Additional activities are tied in for their rank advancements. Include in the Subject Line, Archery Campout. Scouts age 15 and older, Scouters and Adults who desire to become a certified USA Archery Level One Archery Instructor, may contact us at the above listed Email address for information on clinics which Jessie & I are hosting. We are located in Southern California, in the Riverside area. FYI: Jessie & I are BSA approved Archery & Rifle MB Councilors. We host Archery & Rifle Merit Badge classes @ Jurupa Mountain Discovery Center, in Jurupa Valley, CA. These classes are for the non-shooting portion of the Archery & Rifle MB. Arrangements can be made for Archery & Rifle ranges to shoot for score for the MB. Venturing Crews and Sea Scout Ships may contact us for their Shooting Sports needs as we are certified by the NRA/BSA in ALL Shooting Sports disciplines. In Scouting, Scouter Chris
Mar 11, 2015 - Scouter Priscilla
Here at Cabrillo Youth Center (BSA camp) in San Pedro, CA we are trying to run a monthly Open Archery Shoot for all groups-BSA, GSA, 4H, etc. I'm also a USA Level II Instructor and BSA Shooting Sports Director. This is a District activity so it applies for belt loops and merit badge qualifying. GSA and 4H require Level II Instructors so they can get their archery instruction. Your program (Chris and Jessie) sounds great-wish we had more volunteers and could shoot more than arrows and BB Guns-oh well, we do what we can. There is also a private Archery Club in the area (South Bay Archery) that has a JOAD program that takes the archers to competition levels. Keep on keeping on, Scouter Priscilla
Contest - Ask a Question - Add Content
Bike
Share this article
Related Posts