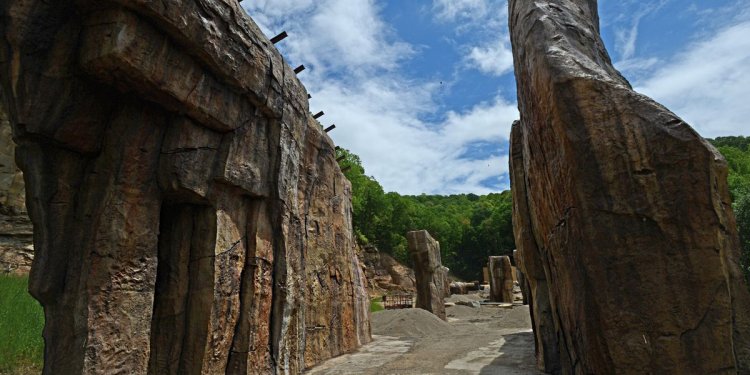 Boy Scout California requirements book
The requirements to this merit badge are copyrighted by the Boy Scouts of America. They are reproduced in part here under fair use as a resource for Scouts and Scouters to use in the earning and teaching of merit badges. The requirements published by the Boy Scouts of America should always be used over the list here. If in doubt about the accuracy of a requirement, consult your Merit Badge Counselor.
Reading this page does not satisfy any requirement for any merit badge. Per National regulations, the only person who may sign off on requirements is a Merit Badge Counselor, duly registered and authorized by the local Council. To obtain a list of registered Merit Badge Counselors, or to begin a Merit Badge, please contact your Scoutmaster or Council Service Center.
Merit Badge Requirements

[edit]

1) Do THREE of the following: A) Name three types of modern freight trains. Explain why unit trains are more efficient than mixed fright trains.

Mixed freight trains- contain freight coming from many different origins. Unit trains - contain freight all originating from one place, for instance a refinery, or a chemical plant. These are more efficient because you don't require all of the time in a rail yard connecting and disconnecting to attach the required freight. Intermodal trains- contain flat cars that hold various containers (18 wheeler containers). These are useful in the respect that their freight can be transferred from ship to rail to roads easily.

B) Name a Class 1 or regional railroad. Explain what major cities it serves, the locations of major terminals, service facilities, and crew change points, and the major commodities it carries.

Class I Railroad: There are four primary Class I Railroads in the United States: Union Pacific, BNSF, Norfolk & Southern, and CSX. The Union Pacific and BNSF primarily operate west of Chicago and the Mississippi River, while the Norfolk Southern and CSX mainly operate east of Chicago and the Mississippi.

BNSF Railway - The BNSF Railway (AAR reporting mark BNSF), headquartered in Fort Worth, Texas, is one of the largest railroad networks in North America (only one competitor, the Union Pacific Railroad, is comparable in size).

The BNSF Railway is a wholly-owned subsidiary of the Burlington Northern Santa Fe Corporation, the holding company formed by the September 22, 1995 merger of Burlington Northern, Incorporated and the Santa Fe Pacific Corporation. According to corporate press releases, the BNSF Railway is among the top transporters of intermodal traffic in North America, and moves more grain than any other American railroad. It also hauls enough coal to generate roughly 10% of the electricity produced in the United States.

Largest Intermodal Facilities (2004 Volume):

Lifts Hobart Yard (LosAngeles, California) 1, 318, 000 Lifts

Corwith Yard (Chicago, Illinois) 744, 000 Lifts

Willow Springs (Illinois) 724, 000 Lifts

Alliance (Fort Worth, Texas)561, 000

SanBernardino(California)557, 000

Cicero(Illinois)502, 000

Argentine(KansasCity, Kansas)305, 000

LogisticsParkChicago(Illinois)275, 000

The Union Pacific is headquartered in Omaha, NE, and is the largest railroad in North America following a series of mergers between the mid 1980's and 1990's: Chicago North Western (CNW), Denver Rio Grande & Western (DRGW), Southern Pacific (SP), and Missouri Pacific (MP). It serves most states west of the Mississippi River, as well as Illinois and Wisconsin.
Share this article
Related Posts