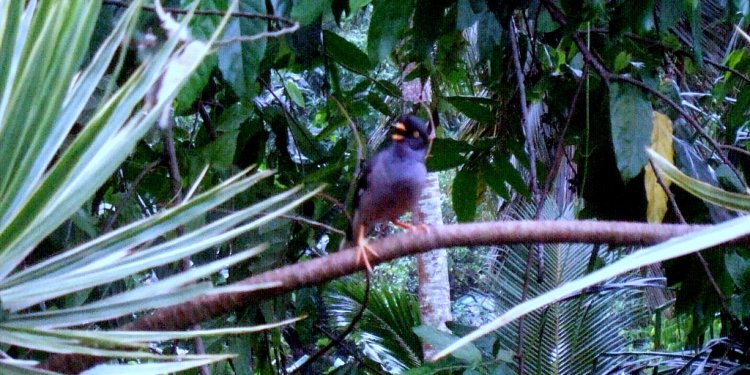 Boy Scout California Store Seattle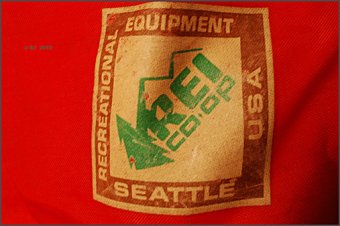 REI, Recreational Equipment Inc., "The Co-op" since 1938
The Germ that began REI: Eric Lindahl of Seattle told me that he met a fellow by the name of Rudy (Rudolf) Amsler through his (Eric's) parents. Rudy was an older Swiss man living in his parents' mother-in-law cottage at the time. Eric wrote, "You may be interested in the person who told Lloyd Anderson about cheap high quality gear in Europe and how to order it. Obviously Lloyd took it from there to start REI. His name is Rudy (Rudolf) Amsler. The story goes that after hearing Lloyd and other Seattle Mountaineers grouse about the poor equipment and high prices of mountaineering goods Rudy showed him some French/Swiss climbing magazines he had and the mail order ads within them. I can't say for sure but I suspect Rudy interpreted the ads for Lloyd and then helped with his initial mail order purchases. Coincidently I met Lloyd in ~1980 when I worked in North Face's first store outside California."
Here is some detail about REI from the company website, where it is stated that REI is the nation's largest consumer cooperative with more than 2 million active members: "In 1938, mountain climbers Lloyd and Mary Anderson joined with 21 fellow Northwest climbers to found Recreational Equipment, Inc. (REI). The group structured REI as a consumer cooperative to purchase high-quality ice axes and climbing equipment from Europe because such gear could not be purchased locally. The word quickly spread, and soon many other outdoors people joined the co-op. As REI grew, so too did the range of outdoor gear available to the co-op members." History of Gear readers should note that REI is unique in the History of Gear- unlike nearly every other classic gear company, it has never been taken over by a Corporation- remaining at least partially true to its roots as a Cooperative.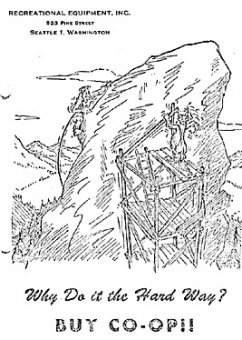 Please Note: All Material below, and in all my "History of Gear" webpages, is copyrighted, and no usage of my material is permitted unless explicit permission is granted by me, Bruce . . Editors: Please if you have interest in publishing.Others: if you were involved with one of the old-line, vintage gear companies and have a story to tell in these pages, please soon.
I will not attempt to summarize REI or provide a comprehensive account of its history. Instead, I will focus briefly on the REI of 1957. I will also include a snippet about REI's association with "Thaw." My hope is to introduce some additional perspective on the story of much-smaller innovators such as Holubar and GERRY.
In 1957, Dwight Eisenhower was President of the United States, and there were only a handful of sources for quality backpacking and climbing gear. In California, there was only, plus the bare beginnings of . In Colorado, there were only the Boulder twins, and . In Washington, there was REI Coop on Pike St. (although Eddie Bauer Co. was selling its down-filled jackets and sleeping bags, it was not a source of general backpacking/climbing gear in the same way that REI, Holubar and GERRY were). See for a brief description of some historical REI store locations over the years.
Two Examples of Key REI products in 1957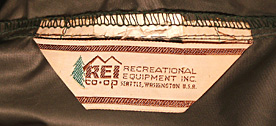 Sleeping Bags: are still pretty primitive. The lightest shell material is not modern ripstop or taffetta nylon, but the old war-surplus-type "Balloon cloth" that Alice Holubar had begun using shortly after WW II. Bag shape and features are still very unrefined and not very comfortable. No nylon zippers or cord-locks! The insulation choices are down, or an early synthetic called dacron. Prices are astoundingly low by today's standards.
TENTS for Backpacking: as one can easily see in the catalog image below, tent design at REI was still struggling to rise above old-time Boy Scout "pup" tents. REI tent canopies are still made of cotton, heavy and prone to mildew in the wet, not to mention dark inside and difficult to waterproof. Poles do not bend or flex, are not shock-corded, and are essentially just "I" poles. A self-supporting tent design like a is still 20 years in the future.Would you trust your life to this tent during the high winds and heavy snows of a high-mountain blizzard?
Click here to see an image of the ultimate evolution of the A-frame style tent, a great example of which was the, circa 1975. Far stronger and more evolved than the 1957-era A-frames, but destined nevertheless to be rendered extinct by the next generation of tent designs.
Thaw- For many years "Thaw, " a manufacturing company in Seattle, produced much of REI's down clothing and sleeping bags. The "THAW" name is actually put together from the initials of its founders' last names, first told to me by NW climber Gary Kirk, and later refined by the son of founder John Hartsfield, who told me, "[Dad] worked for Trager in the 50's/60's until he purchased the company from George, the owner. John Hartsfield started THAW corporation with Anderson, owner of REI, and Whitaker when they both also worked at REI on Pike." So "THAW" = "Trager, Harrington, Anderson, and Whittaker" (Trager made Trapper Nelson pack boards and various packsacks). "Anderson" of course was for Lloyd Anderson (REI founder), and of course "Whittaker, " for Big Jim Whittaker, who joined REI in 1955 on invitation of Lloyd and worked there until 1979.Eventually, REI began to manufacture in their very own facilities, and so the "Thaw" label shown on a down sleeping bag purchased at an REI store is now a piece of REI's history (image contributed by reader Frank H., and reworked by me). The reader will note that the camping scene in the upper left of the label is very similar to the scene shown in another old REI label, as shown in a previous image on another page (click here to see).
The Current Status of REI My own REI membership # is in the low 60, 000s range, and as a long-time member I am proud to see that the modern REI is alive and thriving, with no end in sight! The Company is active both as an on-line merchandiser and through a far-flung network of REI stores. Click here to visit REI's main website.




Share this article
Related Posts