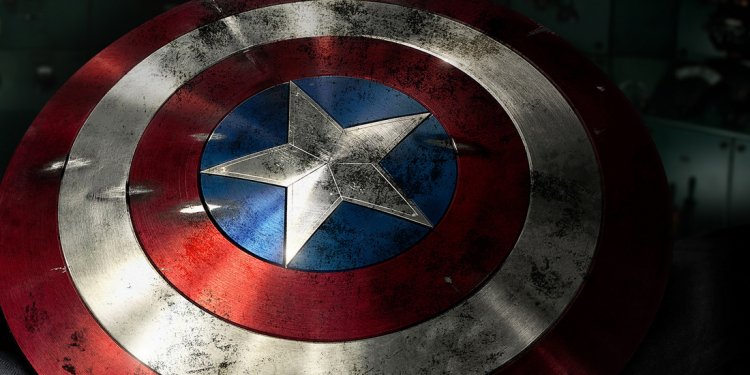 Boy Scout California Troop positions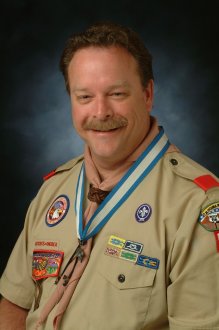 Mike O'Connor
President
Matt Flanagan
Council Commissioner
Matt was born and raised in Pomona, California. He was in a Scouting family, which led to his earning the Eagle Scout award in 1978. Matt remained active in Scouting, becoming a Scoutmaster at age 21 for a local unit in need of leadership. After a short hiatus to begin a family, he rejoined Scouting as an assistant Cubmaster with his son Scott, ultimately taking on the role of Scoutmaster for his son's troop. Matt has served at the district level as FOS Chair and Finance Chair, at the council level as the 100th Anniversary Chair and currently serves as the Vice-President of Program.
Matt was a Wood Badge Course Director and is an active district trainer. Among Matt's most memorable Scouting experiences are attending three National Jamboree's (1977, 2005, 2010) and backpacking with his son Scott and his troop in the Eastern Sierras.
Matt has been active in other areas of the community, serving as President of the Rancho Cucamonga Sunrize Rotary Club from 2009-2011 and a member of the Congressional Youth Volunteer Awards board for Congressman David Dreier.
Matt attended Cal Poly Pomona for Computer Information Systems, and works with his siblings in the family business, Shelton's Poultry, Inc. as the Vice President of Operations.
Matt has 3 children. Alyssa, Mary and Scott (His Eagle Scout son). All are college students and make him proud every single day
Sheila Armstrong
Treasurer
Mike Riley
V.P. Administration
Mike's Scouting career began as a Cub Scout in St. Louis Missouri. As a Boy Scout, he was a member of Troop 413 in La Verne, California, where his father served as Scoutmaster. Prior to its merger with the California Inland Empire Council, Mike was heavily involved in Old Baldy Council. In his youth, he served as Lodge Chief of the Navajo Lodge and on camp staff at Holcomb Valley Scout Ranch. As an adult, he served the Council as Vice President of Program, Vice President of Properties, and an Assistant Scoutmaster for two Wood Badge courses and the council's 2005 Jamboree contingent.
Mike is an Eagle Scout, and a Vigil Honor Member of the Order of the Arrow. He has attended three National Jamborees, was selected to participate in the National Pilot Course for Wood Badge for the 21st Century and has staffed National Camping School. He has also served as a Scoutmaster for National Youth Leadership Training. He has been a Den Leader and Cubmaster and is currently Scoutmaster of Troop 202 in Chino. In the past Mike has served as Council Commissioner and Council President for the California Inland Empire Council.
Mike received two Bachelor degrees and a Masters degree in Architecture from California State Polytechnic University in Pomona. He is a partner in the Orange County architecture firm of Tanaka Riley Architects. He and his wife Carol have been happily married for more than 28 years. They have two Eagle Scout sons - Christopher, who is majoring in Architecture at Cal Poly Pomona, and Glenn, who studies Nuclear Engineering at Purdue University in Indiana.
Darrel Olson
V.P. District Operations
Robert Camerota, Sr.
V.P. Finance
Robert Camerota serves as Senior Vice President of Residential Lending Division for Farmers and Merchants Bank of Long Beach. Mr. Camerota is a 37-year veteran of the mortgage and title insurance industries, a Master Certified Mortgage Banker, and past chairman and president of the California Mortgage Bankers Association (CMBA).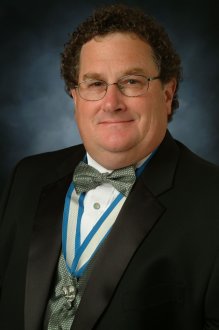 Mr. Camerota has served in various executive positions including chief lending officer, chief operating officer, chief investment officer, and chief credit officer for various banks, thrifts, and independent mortgage banking and title insurance firms throughout the country. Camerota also served as president of the Southern California Mortgage Bankers Association. He is a 1992 graduate of the School of Mortgage Banking, and a MBA 2000 Future Leaders program graduate. Camerota earned his Master Certified Mortgage Banker designation in 2000.
He has served on various community boards including Habitat for Humanity, Neighborhood Housing Services, and chair of various fundraising committees/events including the Susan G. Koman Foundation, Autism Speaks and the Orangewood Children's Home and served on the El Monte Elementary School District Board of Education from 1981 to 1987, serving two terms as President of the Board.
Mr. Camerota is an Honorably discharged US Navy Veteran, earning the Navy Expeditionary Medal, for service in the Gulf of Oman, during the Iranian crisis in 1979.
Camerota has guest lectures on topics related to real estate markets and real estate finance at Mount Saint Mary's College, the California State Universities at San Marcos and Fullerton, and at UCLA. He has written numerous articles for various publications and wrote a syndicated column for Real Estate Markets for several years.
Robert has been married to his wife Christine for 39 years and they have two children (Robert Jr. and Nikie) and four Grandsons. They are proud parents of Eagle Scout (Robert Jr.)
Mr. Camerota has been active in scouting as a Scout and adult leader for over 25 years.
Bob Spence
V.P. Fund
Development
Bob is currently Vice President of Commercial Properties at Channel International Group, a boutique real estate investment and brokerage firm. He is primarily focused on joint ventures and commercial property sales to foreign direct investors.
Bob is the past Managing Director of the Tokyo office of the Georgia Dept of Trade. He has over thirty years experience in international negotiations, real estate finance and structuring of complex real estate transactions. For over ten years he was responsible for negotiating institutional transactions for two of the largest construction companies in Asia, Kajima and Taisei. He consummated numerous joint ventures including the 0 million World Trade Center in Long Beach CA. Shortly thereafter he was a project team leader for Shoreline Square in Long Beach which included a 400 room Sheraton Hotel and an eighteen story office tower. Another joint venture was formed with Sheraton Corporation for a four star 400 room hotel in La Jolla California. As Partner in Charge of Real Estate for King International Asset Group Bob conducted due diligence and deal structuring for C. Itoh, Dai Ichi Kango Bank, Industrial Bank of Japan and Satoh Kogyo Construction.
Bob is also a member of the Board of Directors of interlink Global Solutions a solutions provider for the medical and legal fields.
Bob is a member of the Executive Board of the California Inland Empire Council of the Boy Scouts of America and a member of the Board for the Ontario Rotary Club. He has a B.A in Political Science from Sophia University in Tokyo. He earned his M.A. in International Relations from Florida State.
Paul Foster
V.P. Program
Paul was born, raised and attended school in San Diego, California. It was there that he participated in Cub Scouts and Boy Scouts.
Paul received his undergraduate degree in Political Science/Public Administration from the University of San Diego.
Following his graduation, Paul worked in the City Managers office of several Southern California cities. In 1982 Paul joined the Kaiser Permanente Health Care Program as the Assistant Director of Human Resources for the Inland Counties. Paul attended the University of Redlands receiving his Masters Degree in Human Resources in 1987.
Shortly thereafter he joined the Operations Staff of the Southern California Permanente Medical Group, a position he has held since 1987. In this position, Paul is responsible for a staff in excess of 500 in twenty departments and a multi-million dollar operations and capital budget.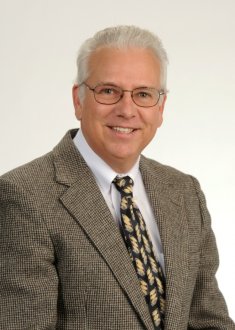 Paul has served as Cub Pack Committee Chairman, Assistant Scoutmaster, Scoutmaster, District Vice Chairman, Council Advancement Chairman, Executive Board Member and currently serves as Council Vice President for Programs.
Paul has received multiple Scouting awards including the Silver Beaver, District Award of Merit, and Bronze Pelican.
Paul has been active in the Redlands Community serving as Chairman of the City's Planning Commission, President of the Chamber of Commerce, Board of Directors for the YMCA of the East Valley, Family Services Association of Redlands and the Kiwanis Club of Redlands.
Currently Paul serves as the Mayor Pro-Tempore having been elected to the City Council in 2010.
Paul is married to Juliana Foster. Paul and Juli have two sons, Taylor James Foster and Nicholas Chase Bornholdt (deceased), both Eagle Scouts.
Mike Downs
V.P. Properties
Mike was born and raised in Corona, California. He was active in Pack 113, where he earned his Arrow of Light award, joined Troop 54, attained the rank of Eagle Scout, was a member of the Western Region contingent to the World Jamboree in Alberta Canada, and participated in a Philmont Trek. While attending California Polytechnic State University in San Luis Obispo, where he graduated with a BS degree in Business Administration, Mike served as an Assistant Scoutmaster to a local Troop.
Upon returning to Corona, Mike served as Scoutmaster for over sixteen years for Troops 54 and 35. In the last few years Mike became reacquainted with Cub Scouts, following his son Austin to Pack 134, where he was a Tiger Den Leader, Cubmaster, Den Leader, Webelos Den Leader, and Assistant Cubmaster. Mike currently serves as the Advisor to Crew 54, Assistant Scoutmaster for Troop 54, and Committee Member for Sea Scout Ship 304.
In the community Mike was a founding member of the Friends of Temescal, Inc. and has served as President of the organization for over twenty years. He is active in his church, Northpoint Evangelical Free Church of Corona. In business, Mike is President of Downs Energy, a Corona cased wholesale petroleum & lubricants supplier that has been owned and operated by the Downs family since Mike's grandfather founded it in 1940.
Mike is happily married to his wonderful wife Julie, and has three children; Austin, Kaitlyn, and Victoria.
Mike previously served as the Temescal District Finance Chairman, Council Vice President of Advancement, Council Vice President of Facilities, and was a Wood Badge Course Director. He is a James E. West Fellow, a member of the 1910 Society, a Vigil Honor member in the Order of the Arrow, recipient of the National Outstanding Eagle Scout Award, and was presented his grandfather's 1956 Silver Beaver Award (Riverside County Council) when Mike was recognized for his service to the Council.
Jim Prior
V.P. Relations/Membership
Married to Sue for over 43 years, 3 children Dan Life Scout, Mark Eagle Scout and Kathryn always wanted to be a Cub Scout.
Graduate University of Arizona, BSBA
CEO Honor Plastics
1st Class Scout
Webelos Leader
ASM and Scout Master Troop 402, Claremont
Scouting for over 25 years
Wood Badge Course Director
Member Area 4 Training Committee
VP Program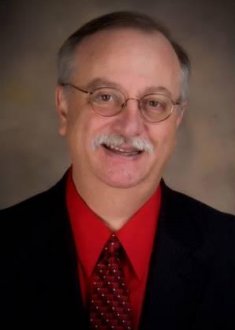 Scout McLeod
Immediate Past President
Scott "Mac" McLeod. Mac is an Eagle Scout, Vigil OA member and long time Scouter having served as a Scoutmaster, Order of the Arrow (OA) Lodge Adviser and OA Section Adviser, Council Commissioner, Vice President, among the many roles throughout his 42-year Scouting career.
Mr. McLeod is President of Mac Paso LLC a consulting firm in the telecommunications industry. He is a General Engineering and General Commercial Contractor.
His wife Rosana, also a Vigil OA member is a long time Scouter and their son Ian is also an Eagle Scout, Vigil OA member and a past two term OA Lodge Chief.
Mr. McLeod believes in the Scouting movement and community service and spends most of his time in the pursuit of one or the other.
Joseph Daniszewski
Scout Executive/CEO
Joe grew up in Syracuse, New York where with the help of his Mom and Dad, who were active Scouters in both the pack and troop, he became an Eagle Scout in 1973.
Mountain Top experiences in Scouting were attending Junior Leader Training in 1972 and a Philmont Trek in 1973.
Joe's first assignment as a commissioned professional was in the Crossroads of America Council in Indianapolis, Indiana. He served as a district executive and a senior district executive from 1983-1986. Joe served 2 summers on the Ransburg Scout Reservation Summer Camp Staff, filling the role of assistant Camp Director in 1985 and Camp Director in 1986.
In 1986, Joe moved west and joined the staff of the San Francisco Bay Area Council, where he served as a senior district executive m/p, a district director and a field director from 1986-1995. In the face of being defunded by the United Way, Joe planned and implemented a strategy to rebuild the district committee and commissioner staff in the City of San Francisco and helped launch a major Scoutreach initiative in the cities of San Francisco and Oakland.
In 1995, Joe was selected to serve the Boulder Dam Area Council as director of field service. The council achieved Chief Scout Executive's Winners' Circle and Quality Council each year of his tenure. Membership increased from 23, 547 in 1995 to 29, 794 in 2001, a 26.5% increase. Units increased from 902 in 1995 to 1, 171 in 2001, a 29.8% increase. Friends of Scouting dollars raised increased from 5, 229 in 1995 to 3, 610 in 2001, a 50.2% increase.
Joe was named Scout Executive of the Catalina Council in 2003. The Council achieved the Chief Scout Executive's Winners' Circle in 2006, 2007 and 2008 and Quality Council in 2006 and 2007. Membership increased from 9, 062 in 2005 to 9, 780 in 2007, a 9.27% increase. Units grew from 461 to 492 a 6.72% increase. Total Direct Support (Friends of Scouting, Special Events and other major gifts) increased from $663, 300 in 2003 to $888, 622 in 2007.
Working with great Catalina Council Volunteers, Joe conducted a capital campaign that has resulted in many major camp improvements to benefit the young people of Southern Arizona. The number of James E. West Fellows during his tenure increased from 46 to 105.
Joe is Wood Badge trained, Vigil Member of the Order of the Arrow and has co-directed National Cub Scout Camp School at Philmont and National Boy Scout Camp School at Rancho Alegre.
Joe joined the California Inland Empire Council on January 5, 2009.
He and his wife Leah are the proud parents of Eagle Scout Michael and Eagle Scout Joseph.
Executive Board
Executive Board Tim Anderson Executive Board Sheila Armstrong Executive Board Matt Barth Executive Board Cynthia Blessum Executive Board Robert Camerota, Sr. Executive Board Richard Campbell Executive Board Joseph Cleary Executive Board Gary Defraene Executive Board Sergio Diaz Executive Board Todd Elkins Executive Board Scott C. Fuqua Executive Board Mike Downs Executive Board Joe Fellin Executive Board Michael Fitzpatrick Executive Board Matt Flanagan Executive Board Paul Foster Executive Board Douglas Glauser Executive Board Vern Goodwalt Executive Board Kathy Hartman Executive Board Bryan Kocen Executive Board Fred Latuperissa Executive Board Eric Levine Executive Board Nikolas Little Executive Board Bud Luppino Executive Board Griffin Martois Executive Board Peter Mandery Executive Board Kevin Miskin Executive Board Scott McLeod Executive Board Stan Morrison Executive Board Mike O'Connor Executive Board Darrel Olson Executive Board Lucio Perez, Jr. Executive Board Jim Prior Executive Board Robert Quezada Executive Board Mike Riley Executive Board Jim Root Executive Board Mario Saucedo Executive Board Linda Settember Executive Board Patrick Singer Executive Board Bob Spence Executive Board Richard Stewart Executive Board Bob Swartzel Executive Board John Vineyard Executive Board Mark Wroth
District Chairs
Mt. Rubidoux
Five Nation John Vineyard Temescal Ricahrd Campbell Arrowhead Scott C. Fuqua High Desert Britt Imes Sunrise Vacant Three Peaks Todd Elkins Tahquitz Eric Levine Grayback Tim Anderson Old Baldy Mark Wroth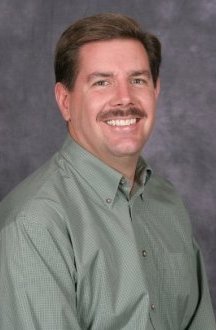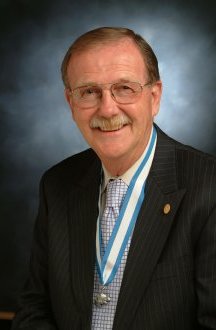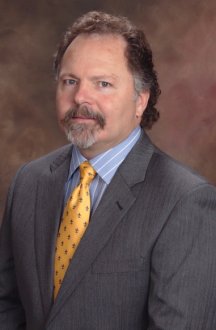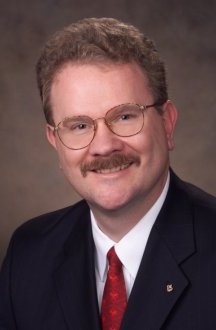 Share this article
Related Posts