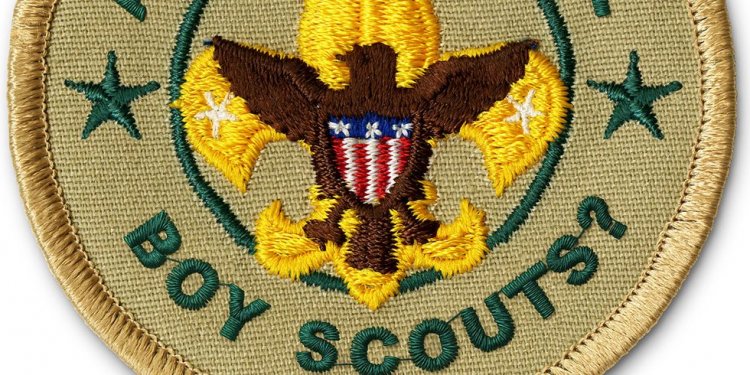 Boy Scout California patches uniform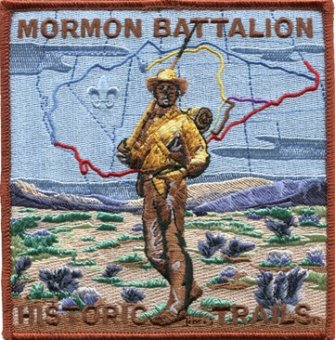 WARNING: The products below are both copyrighted and trademarked by the Mormon Battalion Association. Their value is completely tax deductible as a donation to the Mormon Battalion Association, a 501(c)(3) nonprofit organization. All proceeds belong to the Association, and are used for our nonprofit purposes. We only distribute them to participating principle parties - recipients, family, and friends. It is an illegal infringement of our intellectual property rights to omit disclosure of our organization as the source, and retail fraud for any secondary party person or organization to repurpose, redistribute, remarket, or resell our tax free products to third parties. Such actions are also a violation of Utah State retail sales tax laws, punishable by severe penalties. We reserve the right to refuse purchases by those suspected of participating in such illegal actions, and may sue them for intellectual property rights violations.
Our shipping and handling charges are based on the value of your order: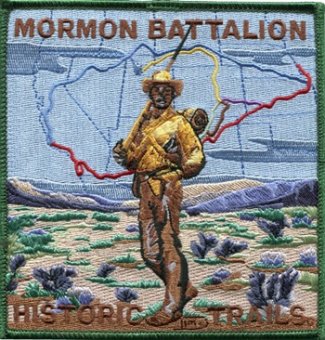 Value Shipping and Handling
❏ CC-1001 – Boy Scout Main Award Patch – 18-color embroidered 5" x 5" square patch with 1" button loop to hang from right pocket of uniform. The Boy Scout version – available to Boy Scouts and Scouters only – will have dark brown colored edging, plus a small official BSA fleur de lis "ghost stitched" in the sky to the left of the Battalion Soldier.
❏ CC-1004 or CC-1003 – Special Unit Main Award Pendant/Pin for Large Groups – Each family organization or group of 50 or more youth and adults earning award(s) will receive individual special unit award certificates bearing images of the patch(es) they earned, plus an individual 1⅜" long oval 3D gold colored metal lapel pin or necklace pendant. Individuals may also purchase their own Main and Segment Award Patches.

"Annotated S. Augustus Mitchell Map" Prints by Frances Moore, Jr. – heavy stock acid free paper print, with separate frameable descriptive front insert, back description/disclaimer/order information, and descriptive flyer.
Share this article
Related Posts