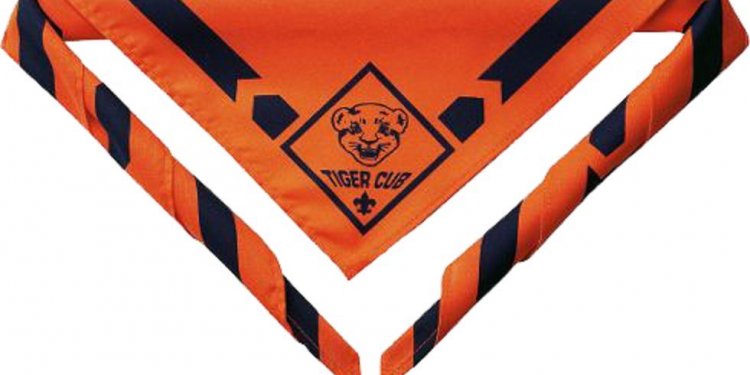 Boy Scout California uniform neckerchief
Joseph Fernandez and Cole Kaden sat in packed bleachers at the Los Angeles Convention Center, watching two teams in uniform — Denmark in red, India in blue — move a ball up and down a court using only their hands. As for the finer points of this game called handball, the boys pointed and squirmed and followed the action, trying to work it out.
"You have to hit the ball to the other side and score a goal, " said Joseph, 9, pointing at the large soccer-style nets at either end.
"That's too obvious. That's not all of it, " said Cole, 8, proudly showing off the gap in his front teeth that recently earned him $1 from the tooth fairy.
At that moment, a volunteer cheerleader jumped up and down in front of the stands, urging everyone to get up and make some noise.
Joseph held a handmade sign upside down that, right-side up, read: "You are amizing!" (sic) and "GO Team you Rock like Rock Star." Cole flapped around another yellow poster board creation, sporting a more succinct "GO!"
Around them were dozens of other children from the Redondo Beach school district's child development centers — as well as families from Montrose Church, trainees from the Los Angeles Job Corps Center and employees of Disney, all in matching T-shirts.
Together, they clapped and shouted. They whistled and roared. Their cheers reached every corner of the cavernous hall.
Sure, there have been scoreboards at this year's 2015 Special Olympics World Games, and not all abilities have been equal. Some have sailed or run faster, or lifted heavier weights than others. But each athlete — win or lose — has received either a medal or a ribbon, as well as an abundance of encouragement and love from the crowds.
And there have been crowds aplenty, not just at basketball but at bocce ball and badminton. The Special Olympics close Sunday night with a celebration at the Los Angeles Memorial Coliseum.
Fans by the thousands have filled the stands every day at the various venues since the games got underway just over a week ago, said Stephanie Medina, the event's senior vice president for community relations.
Many have done so through Fans in the Stands, a Special Olympics recruitment program in which volunteers sign up to be team captains and pledge to show up in groups of 10 or more to cheer on athletes at specific events.
The Redondo Beach child development centers brought about 400 children to the convention center on Thursday. The Job Corps Center has been showing up daily by the hundreds too. Southern California Gas brought over 1, 900 people at one time to watch the first day of basketball at USC's Galen Center, said Medina, who began the recruitment effort more than a year ago.
She spoke at companies. She sent representatives out to college campuses. She set up an information table at lunchtime near the food court at Figat7th. She asked newspapers, TV stations and blogs to spread the word and told everyone she ran into — neighbors, a Girl Scout troop at a farmers' market.
By the time the games began, her crew had recruited about 4, 800 captains. Teams were encouraged to make their own "cheer gear" posters and T-shirts.
Ayden Blackwood, 15, of Tujunga heard about the Special Olympics both at Montrose Church and at Crescenta Valley High School. He sent an email to everyone in his Boy Scout Troop 288, and on Wednesday he led a group of 27 to the convention center — including numerous Scouts in their uniform neckerchiefs and khaki shorts. The next day he was back with another group, of 11.
Share this article
Related Posts