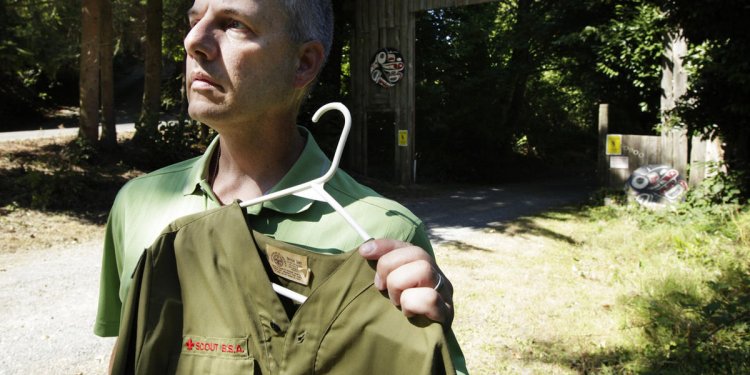 Used Boy Scout California uniforms
Like a tale told around a smoky campfire, few know of the legend of Camp Bill Lane, "The Lost Boy Scout Camp."
"Most people don't even know what happened to it, " said Art Cobery, a 67-year-old former Scout who helped arrange for the camp's hand-carved sign to be lent to Bolton Hall Museum for a Scouting exhibit that opened Sunday afternoon.
The former campground, located where Big Tujunga Canyon Road meets Mt. Gleason, was washed out in a major flood in 1969.
Nothing of the camp remains, except in the memories of people like Cobery, a La Crescenta resident who recalls his first time there in 1942.
The Bolton Hall exhibit includes hundreds of photos, memorabilia and Scout uniforms, said Joan Conrad, president of the Sunland-Tujunga Little Landers Historical Society.
Most of the items were lent by former Scouts living in the area, said Conrad, herself once a Camp Fire Girl on Long Island. Contributors brought in items along with "memories about going on camping trips, and remembering the stories that used to be told about earlier days of Scouting and earning their various medals."
Some memories were of Camp Bill Lane, which was informally used as a camp in the 1930s and officially opened with 85 acres of donated land in 1940. The Scouts also leased another 150 acres nearby from Los Angeles that was used for nearly three decades until it was destroyed in the flood.
Share this article
Related Posts