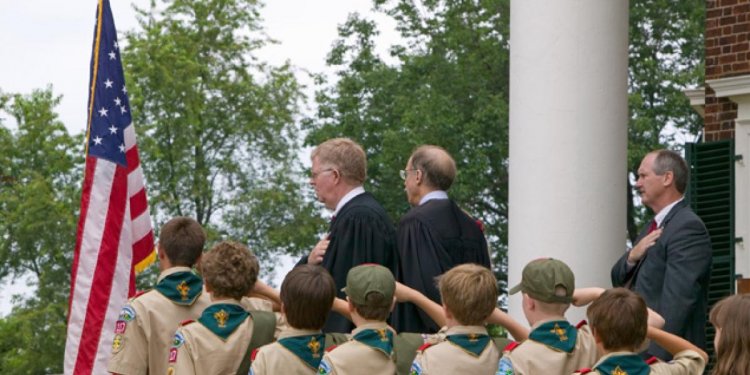 Boy Scouts California records online
John Norman Olson's registry lists him as being convicted of oral copulation with a minor under 16. Olson was one of four men - three of the Sacramento scout leaders - who were arrested by Sacramento sheriff's detectives in 1985 and accused of molesting boys ranging in age from 7 to 17.
Olson and the others were accused of plotting to form a chapter of NAMBLA, a group that has advocated legalizing sex between men and boys.
Olson, whose Megan's List registry places him living in a mobile home park on Auburn Boulevard, does not live at that address, according to a neighbor who said he apparently has not lived there in some time.
Unlike some cases uncovered by the release of the files, there are no indications that Scout leaders at the time tried to cover up or hide the allegations. Instead, the files indicate that Scout leaders discovered the problem after the men were arrested.
"Information has come to my attention indicating that you have three scout leaders who are accused of being members in the Man Boy Love Association, " a Dec. 4, 1985, letter to then-Golden Empire Council scout executive Larry Leighton reads. "Membership in this would certainly preclude any registration with the Boy Scouts of America."
Bee archives indicate that one of the men, Terrance James Maddock, was sentenced in 1986 to 12 years in prison for molesting two young boys. Maddock, a laborer, had been a Boy Scout volunteer for four months before his arrest.
Maddock also has been an attorney in North Dakota and later lived in Minnesota, where he was convicted of molesting a 14-year-old boy in 1981, according to Bee archives.
A local Scout official declined to comment today. Golden Empire scout executive Jim Martin said he had not seen the files and was not aware they were being released today. He referred questions to the scouting national office, which did not immediately respond.
Golden Empire covers 16 Northern California counties ranging from north of Redding to just north of Galt and over toward Vacaville.
Other cases in the files leave open to question whether suspected molesters were ever reported to authorities.
In 1973, for instance, the scouts investigated an area scouting official for "homosexual activities involving scouts, " but the files do not show any indication that the case was reported to law enforcement.
The suspect, David B. Pease, who was listed as an Eagle Scout (the organization's highest rank for boys), was described in 1973 as being "about 40" years old and having served in his scouting position for slightly more than two months.
Online Sacramento Superior Court records do not list any cases against the man, who resigned from the Scouts Feb. 14, 1973, "due to personal reasons, " and he is not registered as a sex offender in California. The online records date back only to 1989.
That resignation came one day after a scouting official indicated he investigated allegations that Pease lured two scouts to his apartment and attempted to assault one of them. The investigation included interviews with the boys and their parents, but there is no indication that the matter went on to authorities.
Another 1973 case involved an Episcopalian priest in North Highlands, the Rev. David E. Cates, who was listed at the time as being 38 to 40 years old. Cates is not accused in the files of any abuse of scouts, but an April 1973 entry indicates he was included in the files because he was "convicted of certain acts of sexual perversion and presently confined to the California State Medical Facility in Vacaville, California (a facility for the criminally insane.)"
Bee archives indicate Cates pleaded no contest to a charge of lewd conduct an with 8-year-old boy and eventually was sent to Atascadero State Hospital as a mentally disordered sex offender.
A 1975 Lodi case in the files indicates that a 37-year-old scoutmaster named Dan W. Meeks, described as a walnut farmer and hardware clerk, was placed in scouting's "confidential file" after news of his arrest on charges of molesting a 12-year-old boy was reported by the Lodi Sentinel.
A case from 1969 involved allegations against another former Eagle Scout who was serving as a scout leader for a Citrus Heights troop.
The files indicate that Charles F. Bryan, then 44 and the married father of two, "has made overt advances to numerous boys in the troop during hikes and outings; however, no formal charges have been made."
"He did, however, admit having done so during our meeting with him, " a Sept. 16, 1969, letter to scouting officials indicates.
Bryan is not listed in online court records in Sacramento and there are no indication in the files that law enforcement was ever notified of the matter. Public records indicate a man of that name and age died in 2001.
Another case involved a Rio Linda scout leader named Billie Richard Cowling in 1968. Cowling, 34 at the time, was placed in the confidential files after a Sacramento Superior Court judge sent the scouts a report showing Cowling had been sentenced to one year to life in 1966 for child molestation, the newly released files indicate. He was paroled Nov. 15, 1967, and became a scout leader three months later. He resigned Oct. 31, 1968, the files indicate.
Bee archives show Cowling was committed to Atascadero in 1977 after molesting or attempting to molest seven children, including several of his own stepchildren. Public records show he died Christmas Eve in 2001.
Gregory Alan Pilkington, a Fair Oaks man, was included in the files in 1973. Bee archives indicate he was committed to Atascadero in April 1973 for sexually assaulting one of two boys he picked up at 16th and J streets in Sacramento. He handcuffed the two boys and took them to a field in North Highlands, but he was arrested after a sheriff's deputy on patrol heard their cries for help, Bee archives indicate.
Share this article
Related Posts