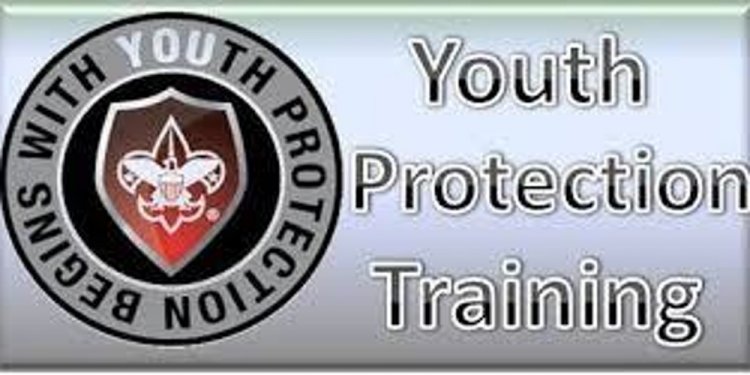 Boy Scouts California Youth Protection Training online
FIND A LIST OF CURRENT TRAINING'S OFFERED HERE
A cornerstone of the Boy Scout programs is training. Some of these training courses are conducted by districts and some by the council; others are available through the MY.SCOUTING.ORG. (You must have/create an account to log in.)
What makes a Trained Leader?
Adult leaders in units are considered trained and eligible to wear the official Trained emblem when they have completed Youth Protection Training and the training courses outlined below, or have completed Youth Protection Training and a previous basic training course when it was current.
Youth Protection Training
Youth Protection Training (YPT) is required for all new registered leaders, and must be retaken every two years to maintain registration. YPT is designed to keep our youth safe from abuse. You will learn the Boy Scouts of America's Youth Protection Guidelines, signs of abuse, and how to report suspected abuse. Every registered leader must take Youth Protection Training . Registered members of the BSA should provide their member numbers (as part of the user profile) to receive credit. Adults attending Boy Scout summer camp or winter camp must also take Classroom YPT.
Watch for training updates on the Calendar or under the link on the left.
FIND THE TEXAS FACE TO FACE YOUTH PROTECTION TRAINING VIDEO HERE
Required Basic Training
SCOUTMASTERS & ASSISTANT SCOUTMASTERS
Youth Protection Training
Scoutmaster and Assistant Scoutmaster Basic Training
Introduction to Outdoor Leader Skills (IOLS) for Scoutmasters and Assistant Scoutmasters
TROOP COMMITTEE MEMBERS
Troop Committee Challenge
CUB SCOUTING
Position-Specific training for your position
BOY SCOUTING
Scoutmaster and Assistant Scoutmaster Position-Specific training
Introduction to Outdoor Leader Skills (IOLS) for Scoutmasters and Assistant Scoutmasters only
Troop Committee Challenge (committee members only)
VARSITY SCOUTING
Varsity Coach Position-Specific
Introduction to Outdoor Leader Skills (IOLS) for Coaches and Assistants only
VENTURING & SEA SCOUTS
Venturing Youth Protection Training
Venturing Advisor Position-Specific (Advisors and assistants)
Crew Committee Challenge (Committee members only)
Sea Scout Adult Leader Basic (All adults in Ships)
PACK TRAINERS
Pack Committee Challenge
Fundamentals of Training
Become a trained leader
If you had a magic wand, would you use it to make the Scouting program better and more fun for youth so they stayed in Scouting longer, so it had a larger impact on their lives? What if the same magic wand made leadership roles easier, more rewarding, and led to better retention among adult leaders? Would using that magic wand be a top priority?
Well, such a magic wand does exist - in the form of the learning programs for leaders in the Boy Scouts of America. Common sense tells us training is important, and research shows the importance of trained leaders. A trained leader is knowledgeable and more confident in the role being performed. Trained leaders exhibit a knowledge and confidence that is picked up by people around them. Trained leaders impact the quality of programs, leader tenure, youth tenure, safety, and a whole lot more.
Share this article
Related Posts