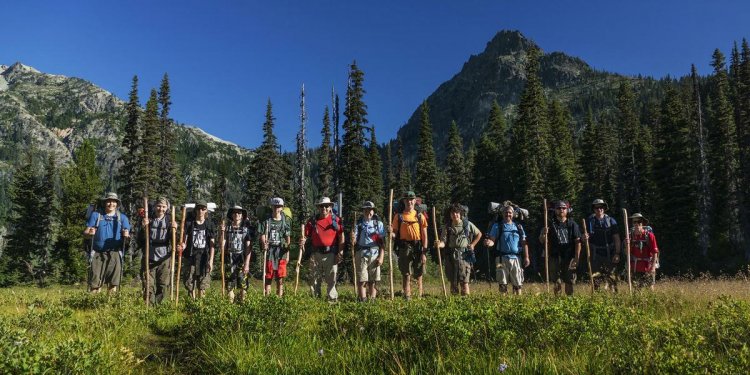 Spokane Boy Scouts California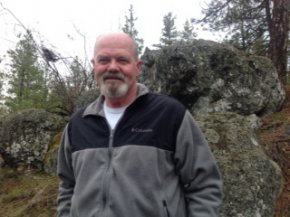 Bill Meyer
Living LARGE with Parkinson's – Logistics & Support
Spokane, Washington
I was diagnosed with Parkinson's in 2009 at age 57 and had DBS (deep brain stimulation) in 2015. DBS has controlled 90% of my tremors and reduced my medications by half. I have always been active in the outdoors enjoying hiking, rafting, skiing and fishing. I've logged over 1000 miles of the Pacific Crest Trail and rafted many rivers in the Pacific Northwest, Colorado and Alaska. My wife, Nadean, two children, three grandsons and my Pedaling for Parkinson's coach all remind me to keep moving and enjoy life with a positive attitude.
Ken Kisch
Living LARGE with Parkinson's Hiker
Sammamish, Washington
I have been diagnosed with Parkinson's for four years now. When I was diagnosed, I thought my body was going to be on a slow and steady decline but I found after riding the Seattle to Portland bike ride a year and a half later that it doesn't have to be that way. Through exercise, stretching, physical therapy and medication I have been getting better, not worse. I took up downhill skiing again and yesterday I just went out and skied like I did 30 years ago. I have a wife and two daughters that see to it that I keep going and keep that dopamine flowing.
Patty Harrold
Living LARGE with Parkinson's Hiker
Seattle, Washington
I am 60 and was diagnosed with Parkinson's 3 1/2 years ago. I am a physical therapist, and have loved exercise my entire life. I feel very lucky living in the Pacific Northwest with the educational support and community exercise programs available for people with PD. I bike, run, stair climb, dance, box, and backpack. All are high intensive exercises, and challenge my cardiovascular system and brain in a good way. Just trying to keep up with my healthy friends. Or maybe they are trying to keep up with me.
Dave Jarnes
Living Large with Parkinson's Hiker
Spokane, WA
I am a 70-year-old retired minister and editor who has always enjoyed activities in the great outdoors, including the hikes and climbs so readily available here in the Pacific Northwest. The list of mountains I've topped with the guidance of my younger brother Gary—long my support person in these adventures—includes St Helens, Hood, Adams, Borah (highest peak in Idaho), Rainier and the Grand Teton. In addition, I've enjoyed less prominent peaks as well as numerous day hikes and several backpacking trips.
Since my diagnosis of Parkinson's in 2009, I have continued hiking and climbing. The most challenging hike I've done as a Parkie is a 35-mile loop I took last summer, much of which was on the rugged Copper Ridge in North Cascades National Park. On this hike I had the company not only of my brother but also of my son, Todd, and my son-in-law, Ed. Our plan was to do the hike in six days; changing circumstances resulted in our doing it in four.
I'm looking forward to doing this Pass to Pass hike with other Parkies who have remained active despite the extra challenges we face.
Cathy Mayhew
Living Large with Parkinson's Hiker
Tobiano, BC
I am 52 and was diagnosed with early onset PD 10 years ago. I am definitely an outdoors person. Many jobs and activities that I have loved the most have been outside. Before I retired (due to PD) I was an RN for 23 years. Otherwise my jobs were outdoor pool life guard, ski patrol and rappel fire fighter. Due to PD my leg muscles are too tight to ski or kayak so my favorite activity is now hiking. I have been hiking and back packing on and off since high school and find some of my favorite memories are from hiking/back packing trips. With the help of my massage therapist, physio therapist and Neurologist I plan on being active for as long as humanly possible.
Jo Ann and Cal Fjellman
Cal – Living Large with Parkinson's Trail Angel
Jo Ann – Support Hiker
Bothell, Washington
My husband, Cal, was diagnosed with Parkinson's in March 2007. It didn't come as a surprise as his mother also had early onset Parkinson's that was diagnosed when she was 35. As well as most PD patients, we noticed symptoms and signs of PD years before the actual diagnosis. Cal has been an athlete, gym-rat, hiker, climber and avid motorcyclist all of his life. Parkinson's didn't slow us down too much in the beginning. After a major eight-day motorcycle trip to California in 2012 Cal finally said good-bye to his custom BMW two years later. With adjustments and alterations, Cal still continues to car-camp, day-hike and bicycle along with regular gym work-outs. Exercise is his life line to accessing all of himself along with his attitude, diet, proper rest and medication.
Cal and I have been backpacking, climbing and hiking in the Northwest for the last 34 years. This PCT – PD hike was initially intended for both Cal and I to complete together. After a closer and more realistic look at the goal, we decided that Cal would be my trail angel and I would be a support person to the group helping the team accomplish our challenge. It is a wonderful privilege to be a part of and support this team on our hike as we work to increase awareness of Parkinson's Disease.
Alison Kilroy
Seattle, Washington – Support Hiker
I am hiking to support my friend Patty Harrold, who has PD. Patty has really inspired me in her commitment to her health and exercise to battle Parkinsons.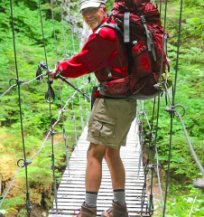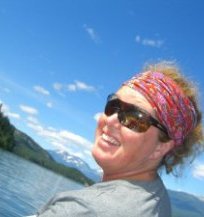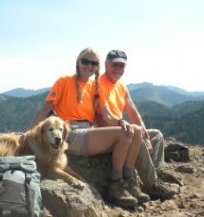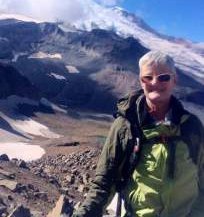 Share this article
Related Posts