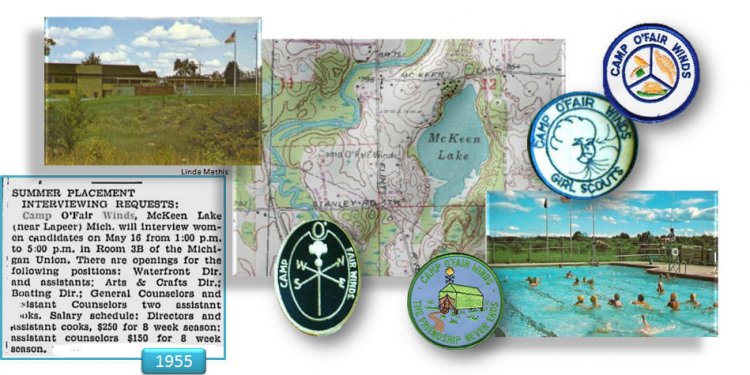 Michigan Boy Scouts California Camps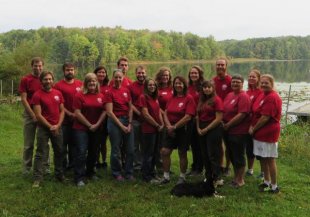 Instructors
Dan Auer is from Hastings Michigan. He graduated from Hastings High School where he was part of the Jazz, Marching and Concert Band. Dan just graduated from Central Michigan University with a double major in Environmental Studies and Biology Natural Resources. He was an RA for 3 years and conducted 3 years of research on Michigan Freshwater ecosystems. Dan loves being outdoors and being in the water. Hiking and camping are one of his favorite pastimes. He joined the OEC staff in 2012. Dan says "Working here is a dream-come-true as I return to the camp that I attended as a kid".
Whitney Beaird is from Frog Jump, Tennessee! She prefers to be called Frog Jump or Froggy. She graduated from Austin Peay State University in 2013 with a Bachelor of Arts in English and a double minor in African American Studies and Women and Gender Studies. She was a Resident Assistant for three years in two different halls and very active with the women's rights group on campus. She is the Assistant Director in the summer at Camp Gregory in New York and has worked at camps across the US for over six years. Froggy loves to travel and has studied abroad in Mexico. Her favorite colors are blue and yellow. She loves to read, cross stitch, draw, and all things involving Alice in Wonderland. Froggy has worked at the OEC since the Fall of 2013 and is excited to work and play with all the kids coming to the OEC.
Jack Chappell started working at the OEC in the fall of 2015. He studied environmental science and outdoor education at the State University of New York College of Environmental Science and Forestry. For the last six years he has worked as the Lakefront Director at a Boy Scouts of America camp in central NY. He has been an avid Scouter all his life and spends inordinate amounts of time outdoors sailing, camping, and hiking. Jack is excited about working at the OEC because he enjoys passing on his collected knowledge to others.
Gayle Ebben is from Northville, Michigan. She graduated from Grand Valley State University in April 2015 with a degree in Hospitality and Tourism Management and a minor in Business. Throughout her college career Gayle was a member of the Laker Marching Band and served as the sousaphone section leader for three years. She has previously worked for summer camps in Michigan and Minnesota where she taught horseback riding, rock climbing, and ropes courses. Gayle is also a former Disney Cast Member for Magic Kingdom. When not teaching at the OEC, she enjoys traveling, swing dancing, and playing tuba.
Jimmy Haslam is a graduate from Spring Arbor University, with a degree in Music Performance. After working on farms and studying Spanish in South America, he returned to the states and taught in Michigan schools before discovering his love of outdoor education. Jimmy's interests include frisbee, playing his saxophone or guitar, biking, canoeing, adventures big and small, and trying to learn from everyone and everything.
Ben Loiselle is from Old Saybrook, Connecticut. He started at the OEC in the fall of 2015. Ben attended the University of Maine, where he studied Parks, Recreation, and Tourism. He is an Eagle Scout, and is very experienced in camping, outdoorsmanship, and wilderness survival. Ben worked for many years as a summer camp counselor, and most recently worked as an Environmental Education Instructor at the Maria Mitchell Association in Nantucket, Massachsettes.
Lia Risser is from Milwaukee, Wisconsin, which is not far as the crow flies, but in a car Lake Michigan gets in the way. She graduated from the University of Wisconsin – Madison in May of 2016 with a degree in Environmental Science and came to the OEC in Fall 2016. She has worked her way up from a "Cindy" (aka, dishwasher) at the Girl Scout's Camp Alice Chester to a counselor, then was a playground recreation leader for Milwaukee Public School Recreation. Lia spent last summer as a naturalist at Camp Upham Woods in the Wisconsin Dells, waterpark capitol of the world. When not busy, she enjoys hula hooping, camping and talking about her two cats. Lia is also fluent in German and trombone.
Share this article
Related Posts