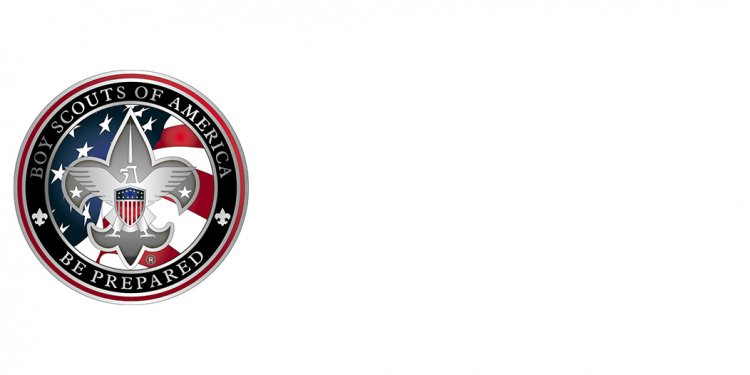 Los Angeles Boy Scouts California Council
Catherine (Cathy) Reheis-Boyd is the chief operating officer and chief of staff for the Western States Petroleum Association (WSPA). Affiliated with WSPA since 1990, she currently directs WSPA's government affairs, assists the president in media affairs, oversees all office and committee operations, manages WSPA's staff and financial resources and provides strategic oversight of key issues. Prior to joining WSPA, Reheis-Boyd was employed with Texaco, Inc.'s Bakersfield Division for seven years as an Environmental Regulatory Compliance Coordinator. She worked for three years prior to that as an environmental consultant.
Reheis-Boyd was appointed by the Governor as a California petroleum industry representative on the Interstate Oil and Gas Compact Commission and is a member of the California Chamber of Commerce Natural Resources and Policy Committee. She has chaired the Bakersfield Chamber of Commerce Air Quality Committee, and was past president of the Sacramento chapter of the Air & Waste Management Association. She has also served as past president of the Kern County Chapter of the American Lung Association, and is a past recipient of the Bureau of Land Management's State Director's Oil and Gas Award for Special Achievement. Reheis-Boyd was first appointed by the California secretary for resources to the MLPA Blue Ribbon Task Force for the central coast and was reappointed for the north central coast.
Reheis-Boyd received her bachelor's of science degree in natural resource management from California Polytechnic State University, San Luis Obispo and pursued her post-graduate studies in environmental engineering at the University of Southern California. She is a graduate of the Bakersfield and California Leadership Programs.
William W. Anderson
William (Bill) Anderson has been president and chief operating officer of Westrec Marinas since 1989. Westrec Marinas is the nation's largest owner and operator of waterfront marinas. Anderson previously worked for the National Park Service as part of the management team that established the Golden Gate and Santa Monica Mountains National Recreation Areas. During that time, he worked with federal, state and local land management agencies, private land trusts and environmental organizations in developing complex land management strategies to preserve open space while providing for balanced public use.
Anderson is a past member of the U.S. Department of the Interior's Sport Fishing and Boating Partnership Council. He has also served as a board member of the Grand Canyon National Park Foundation and is the past President of the Association of Marina Industries. He was appointed to the MLPA Blue Ribbon Task Force for the both the central coast and the north central coast. Anderson is a graduate of Penn State University's Recreation and Park Management program.
Meg Caldwell
Meg Caldwell is a member of the faculty and serves as director of the Environmental and Natural Resources Law and Policy Program at Stanford Law School. She is also Interim Director of the Center for Ocean Solutions whose mission is to elevate the impact of science on ocean policy. In May 2004, Governor Schwarzenegger appointed Caldwell to the California Coastal Commission, where she served as its chair December 2004-2006. She was previously counsel to MicroClean, Inc., an instructor in the Department of Geography and Environmental Studies at San Jose State University, and an associate in the environmental law group at McCutchen, Doyle, Brown and Enersen. She was a policy analyst at the U.S. Environmental Protection Agency and a national fellow research assistant for the Hoover Institution.
Caldwell previously served on the boards of San Francisco Baykeeper, the Bay Area Sports Organizing Committee, the Coyote Creek Riparian Station, and the City of Saratoga Planning Commission.
Caldwell is a member of the California State Bar and the American Bar Association. She was first appointed by the California secretary for resources to the MLPA Blue Ribbon Task Force for the central coast and was reappointed for the north central coast. She earned her bachelor's degree from the University of California, Berkeley, and Juris Doctorate from Stanford Law School.
Dr. Jane Pisano
Dr. Jane Pisano has served as president and director of the Natural History Museum of Los Angeles County since November 1, 2001. Her top priorities are to support research and create programs that realize the museum's mission "to inspire wonder, discovery and responsibility for our natural and cultural worlds"; to renovate and build new facilities; and make the museum an essential community resource. An officer of the University of Southern California for 10 years, Pisano was senior vice president for external relations, vice president for external relations, and dean of the USC School of Public Administration. She remains a tenured full professor in the USC School of Policy, Planning and Development. Before 1991, Pisano was president of Los Angeles 2000 and The 2000 Partnership, a civic organization working to improve the quality of life in Southern California.
Pisano is president and chair of the research and grants committee of the John Randolph Haynes and Dora Haynes Foundation Board of Trustees, and serves on the board of trustees of the Lincoln Club and on the board of directors of WellPoint, Inc. She was elected to the National Academy of Public Administration, where she served as chair of the board, the Council on Foreign Relations, and the board of the California Council for the Humanities. Pisano is past chair of the board of directors of the California Community Foundation and past president of the American Society of Public Administration, Los Angeles Chapter.
Prior to her arrival in Los Angeles, Pisano was on the faculty of Georgetown University's School of Foreign Service and served as a White House Fellow on the National Security Council staff. She earned M.A. and Ph.D. degrees in international relations from the Johns Hopkins University, and a B.A. degree in political science from Stanford University.
Gregory F. Schem
Gregory F. Schem is president and chief executive officer of Harbor Real Estate Group, specializing in marina and waterfront real estate investments, including a marina, fuel dock, and boat yard in Marina del Rey, in addition to other California assets. Schem has had a successful career in the national real estate market as an investor, developer and manager, including the re-development of loft residential units and hotels in Los Angeles, marinas, office buildings, shopping centers and industrial facilities. Schem has acquired in excess of $2.5 billion in real estate assets on behalf of private and public pension funds, banking institutions, and private investment groups. He has negotiated complex ground leases, achieved entitlements, and secured regulatory approvals from the California State Lands Commission, County of Los Angeles, City of Los Angeles, California Coastal Commission, U.S. Army Corps of Engineers, and Catalina Island Conservancy and Island Company.
An avid yachtsman and sport fisherman, Schem has fished, cruised, and scuba dived extensively throughout the United States and Mexico. He currently serves on the Marina del Rey Design Guidelines Task Force and has just completed the pro bono development of a new pier on Catalina Island for the Boy Scouts of America. He is an assistant scoutmaster, major sponsor of the Pacific Palisades "Movies in the Park, " and an ambassador member of the executive board for the West Los Angeles County Council-Boy Scouts of America.
Schem earned his bachelor's of science in chemistry from the State University of New York and his master's in business administration from Cornell University. As an undergraduate student, Schem was an intern at the New York Ocean Science Laboratory at Montauk, where he co-published his work in analytical chemistry.
Don Benninghoven (Chair and Member through August 4, 2009)
Don Benninghoven retired as executive director of the League of California Cities (LCC) and later of the City-County-School Partnership. During his 40-year tenure at LCC, Benninghoven was intimately involved in every facet of municipal operations, financing, and policy. Working locally as well as statewide on issues involving local government training, revenue sources and community planning, Benninghoven served on a variety of statewide commissions, including the Governor's Commission on Transportation Financing (under Governor Gray Davis), Vice Chair of the California State Constitution Revision Commission (Governor Pete Wilson), and the Governor's Commission on Local Government Financing (Governor George Deukmejian).
As executive director, Benninghoven worked intently to modernize the organizational structure and services of LCC to meet the very diverse needs of all cities. He was passionate about including the voices of city officials when setting LCC policy and was the driving force behind the creation of a variety of handbooks and library materials to help cities meet their unique needs for fiscal enhancement, economic development, land use planning, and dozens of other topics.
Share this article
Related Posts