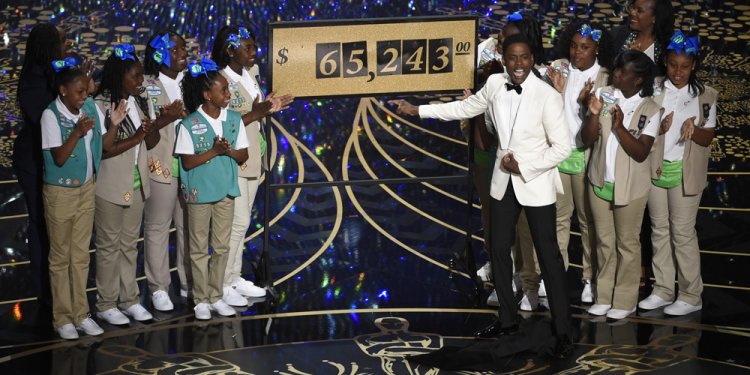 Girl Scouts California Boy Scouts California
San Ramon resident Cristina Hill graduated from California High School in June and capped off her senior year by earning her Gold Award, the highest achievement within the Girl Scouts. The equivalent of the rank of Eagle Scout awarded by the Boy Scouts of America, the Gold Award is earned by only about 5.4 percent of Senior and Ambassador Girl Scouts.
Inspired by the practical desire to stay close to and more in touch with her grandparents who live in Southern California, Hill designed and created a plan to teach older adults how to navigate their way around today's technology and stay connected to their families.
San Ramon Mayor Bill Clarkson presented her with the Gold Award at a ceremony at the San Ramon Community Center. Hill left for her freshman year at Seton Hall University in New Jersey last week where she will attend the School of Business Leadership Development Honors Program.
A member of San Ramon Girl Scout Troop 32680 since first grade, Hill researched how technology, especially cell phones and laptops, impacts and improves the lives of senior citizens. There is a lot of technology that helps seniors stay in their homes and live independently longer, she notes.
She took her informative and practical lessons to the senior centers in San Ramon and Dublin and a San Ramon retirement community and then met with seniors one-on-one to answer their individual questions and teach them how to text, message and use other features on a smartphone or laptop including how to create a Facebook page.
Hill said her favorite part was working with the adults one-on-one because it was more personal and she could interact with them. Many were so appreciative of the help and boasted about practicing their texting with grandchildren and friends, she said.
She discovered in her 20 hours of research on the subject that what is almost intuitive to her generation is a set of obstacles to communication for older adults, she says. Small text fonts, the blue-colored background screen that is a difficult color to see as eyes age and not understanding universal symbols such as the three-line menu symbol were just a few of the obstacles that the seniors faced.
Hill says she had "an amazing experience in the one-on-one sessions" she spent with the seniors. "It was worth the time and effort I put into the project to see the impact it was having on someone's life, " she added.
Community Awards: Nominate deserving San Ramon community members for the 2016 Community Awards presented by the San Ramon Chamber of Commerce.
The awards include Citizen of the Year, Business/Business Person of the Year, Educator of the Year, Employee of the Year and Green Company/Individual of the Year. The event is an opportunity to recognize those businesses or individuals who have made a significant contribution to the community. Awards will be presented at the Chamber Gala on Dec. 1 at the Bridges Golf Club.
Last year's Community Award winners included: Buffalo Wild Wings, Business of the Year; Melissa Yago, Employee of the Year (private sector); Karen McHenry-Smith, Employee of the Year (public sector); Julia Walters, Educator of the Year; Whole Foods Market, Green Business of the Year; and Roxanne Wiedemann Lindsay, Citizen of the Year.
Share this article
Related Posts