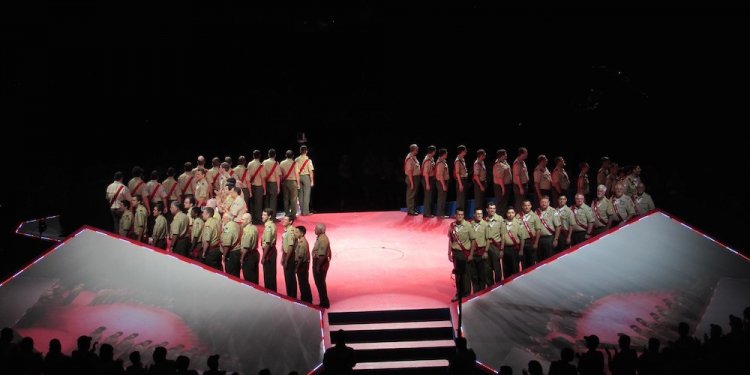 Boy Scouts California knots Awards
Eagle Scout with Gold Palm, Explorer Silver Award
James E West Fellowship (x3), Cub Scouter Award
Scouter's Training Award (Cubbing, Scouting, Exploring, Venturing, Roundtable Staff, Sea Scouts)
Scouter's Key (Neighborhood Commissioner, Scoutmaster, Explorer Advisor, District Committee, District Commissioner, Skipper's Key in Sea Scouts)
Wood Badge Course Director and Course Director's Conference Director
Powder Horn Course Director, Seabadge Staff
District Award of Merit
Council Venturing Leadership Award
Spurgeon Award, Silver Beaver
Distinguished Council Commissioner, Doctor of Commissioner Science
Regional Venturing Leadership Award
Positions
Cub Committeeman, Assistant Webelos Leader, Chartered Organization Representative
Scoutmaster, Assistant Scoutmaster, Committee Chairman, Committeeman, COR
Explorer Advisor, Associate Advisor, Assistant Advisor, Committee Chairman, Committeeman
Skipper, Mate, Venturing Associate Advisor
Neighborhood Commissioner, Assistant District Commissioner - Training, District Commissioner, Council Commissioner, Scout Roundtable Staff, District Commissioner, Unit Commissioner, Fleet Commissioner, Assistant District Commissioner - Venturing
District Training Chairman (x3), Cub Training Chairman, Scout Training Chairman, Explorer Training Chairman, Council Training Chairman (x2), Venturing Training Chairman
District Vice Chairman, District Chairman
Council Venturing Vice-Chairman
Council Executive Board
Area Wood Badge Coordinator
Tenure
25 years as a commissioner
37 years in Exploring/Venturing
57 years association with Scouts at the unit level
60 years in Scouting
Detailed History
Joined Cub Pack 67 in Lemont, PA in 1947. Moved to Delaware, OH in 1947 and joined Pack 12. Earned Wolf and Bear ranks.
Joined Scout Troop 61 in Delaware, OH from 1948 to 1952. Member of Explorer Post 5 in Delaware in 1951-2. Earned Eagle Scout in June 1952.
Member of Scout Troop 102 in Oberlin, OH in 1952-54. Acting Scoutmaster of the troop at age 16. Went to summer camp as leader at 17! Earned the Explorer Silver Award (Type 1) in October 1953.
Member of Air Explorer Squadron 1 in Akron, OH in 1954-55. Air Explorer Squadron 1 was the prototype Air Scout Squadron in 1941-42 from which most of the Air Scout Manual was written. In 1955, of course, it was the oldest Air Explorer Squadron in the US. I was in school in Hudson, OH, so I didn't get to do much.
Served on camp staff at Camp Lakota, near Defiance, OH as the Field Sports Director in 1954.
Assistant Advisor of Explorer Post 145 in Oberlin, OH in 1955. At that time, 18-year-olds could serve as Assistant Advisors. Note the title, correct for the time.
Assistant Scoutmaster of Troop 101 in Oberlin, OH in 1955-56, my junior year in college. I did not do much, my Assistant Professor of Air Science was the Scoutmaster and he helped some of us maintain our registration.
Assistant Scoutmaster of Troop 57 in Chevy Chase, Washington, DC in 1958, going on several campouts.
Called to active duty in the Air Force in April, 1958 and went to flying school. During this time, my military service counted as tenure under the rules of the time.
Assistant Scoutmaster of Troop 55 at McCoy AFB, FL in 1961.
Assistant Advisor, then Committee Chairman of Post 817 at Pease AFB, NH in 1962-66. Became a Neighborhood Commissioner in 1965. Stayed registered on that district committee while in Vietnam in 1966. Earned the Scouter's Training Award.
Neighborhood Commissioner, then Assistant District Commissioner for Training in the Pony Express and Rio Del Oro Districts of Golden Empire Council, Sacramento, CA in 1967-69. My oldest son joined Cubs in 1968, and I served as Pack 300 Advancement Committeeman until we left Sacramento. Attended Trainers Wood Badge WB-318 at Shaver Lake, CA. Earned the Scouter's Key as commissioner, and awarded the District Award of Merit.
District Training Chairman, then District Commissioner in El Llano Grande District, Clovis, NM in 1970-73. Also Cub committeeman, temporary Webelos Leader, Assistant Scoutmaster and Troop Committeeman. Became Executive Board member in 1972 and Council Training Chairman in 1973. Attended Leadership Development Wood Badge in 1972 (WB-402), and staffed SC-6 as SPL in 1973. Awarded the Silver Beaver.
Moved to Germany in 1973, in Rhineland, then Three Rivers Districts. Became District Training Chairman in Rhineland, then became Three Rivers Vice Chairman when we founded that district. Served as Assistant Scoutmaster, Committee Chairman and Committeeman for Troop 138, and as Assistant Webelos Leader for Pack 138. Served on two Wood Badge staffs (NE-III-23 and NE-III-33). Earned the Scouter's Training Award in Scouting and Cubbing.
Returned to Clovis, NM in 1976. Returned to the Executive Board, 1976-97. Became Scoutmaster of Troop 207, 1976-79. District Chairman 1980-81. Council Commissioner 1982-88. Council Training Chairman 1992-97. Explorer Post Advisor 1980-94, except for a year, Associate Advisor until 1997. Lots of other jobs. Directed three Wood Badge courses, served on the staff of eight more. Attended Cub Wood Badge (W-CS-38). Served as Area Wood Badge Coordinator for three years, chairing the annual Area V (Rocky Mountain) Wood Badge Course Directors' Conference. Earned the Scouter's Key as Scoutmaster, Advisor, and District Committee. Earned the Scouter's Training Award as Scout Roundtable Staff. Awarded the Spurgeon Award for service to Exploring. Earned the Distinguished Commissioner as Council Commissioner.
Moved to Las Vegas, NV in 1997. District Training Chairman 1997-98. Cub Training Chairman 1998-99. District Commissioner 1998-2000. Unit Commissioner 2001. Helped build a district that had less than 10 effective committee/commissioners to one that had over 50 district volunteers, functioning effectively to serve 110 units. Associate Advisor Crew 2238 1999-2001. Served on three Seabadge staffs, attended Powder Horn. Earned the Cub Scouter Award and the Scouter's Training Award in Venturing. Earned the Scouter's Key as District Commissioner. Awarded the Venturing Leadership Award.
Moved to Jersey Village, near Houston, TX in 2001. Unit Commissioner, Associate Advisor, Mate, Skipper. Vice Commodore for Unit Service. Served as Powder Horn course director in 2004, mentor since. Served on Seabadge staff in California and Texas. Council Venturing Vice-Chairman. Awarded the Regional Venturing Leadership Award.
In 1999 began to prepare PowerPoint presentations that follow the official BSA syllabus as a teaching aid for instructors. Eleven of those are currently published on the net ( and one was adapted nearly verbatim as the official BSA Venturing Leader Specific Training. The lessons for the College of Commissioner Science are available at USScouts.
Share this article
Related Posts