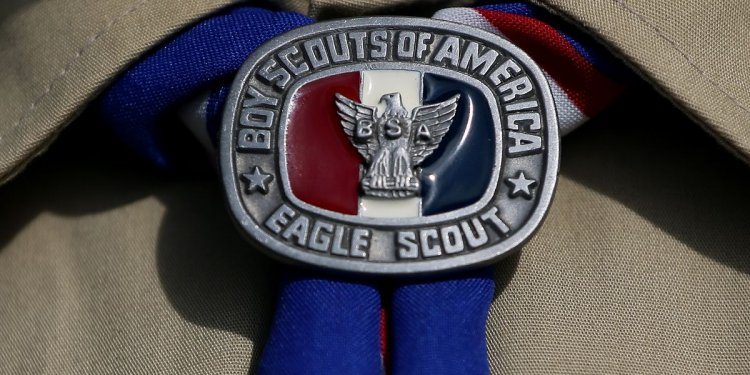 Boy Scouts California allow gay leaders
The Boy Scouts of America announced Monday that its Executive Council had voted unanimously to let local organizations select adult leaders without regard to sexual orientation, a move that would open the door to gay and bisexual troop leaders.
The decision gives each local troop the right to decide for itself whether to consider sexual orientation, allowing religious organizations to continue banning gay leaders and secular organizations to include them.
The group's national executive board has yet to ratify the decision. It is scheduled to meet to do so July 27.
"We are thrilled that the national organization is moving in this direction, " Chuck Keathley, chief of the Scouts' Greater Los Angeles Area Council, told The Times. "We've been long supporters of this change, and we look forward to having this behind us and being able to deliver on our mission."
Robert Gates, Boy Scouts of America president, urged the organization to accept political shifts and make the change at its national meeting last May.
"I truly fear that any other alternative will be the end of us as a national movement, " said Gates, a former U.S. Defense secretary and CIA director.
The Boy Scouts of America resolved to accept gay Scouts in 2013.
The Executive Council vote, which took place Friday, would allow "scouting's members and parents to select local units, chartered to organizations with similar beliefs, that best meet the needs of their families, " the group said in a statement.
"This change would also respect the right of religious chartered organizations to continue to choose adult leaders whose beliefs are consistent with their own, " it said.
About 70% of the roughly 650 Boy Scout troops in the greater Los Angeles area are chartered by religious organizations, Keathley said. The Church of Jesus Christ of Latter-day Saints and Roman Catholic and Methodist churches dominate the list, but other churches, temples and mosques also participate.
"We are well-represented across the faith community, " Keathley said.
The L.A. council already follows a behavior-based policy affirming that troop leadership is open to anyone, regardless of sexual orientation, but that leaders' personal conduct must be fitting with Boy Scout standards. The resolution was written to be as broadly interpreted as possible, Keathley said.
Each troop selects leaders who fit their communities and values, Keathley said. That gives religious organizations sponsoring a troop the right to exclude Scout leaders who do not live up to their values, including their rules on sexual behavior. For example, a sponsor could choose to ban troop leaders who engage in premarital sex.
"As same-sex marriage is inconsistent with [LDS] faith, they can select the leaders that they believe are appropriate, " Keathley said.
Share this article
Related Posts