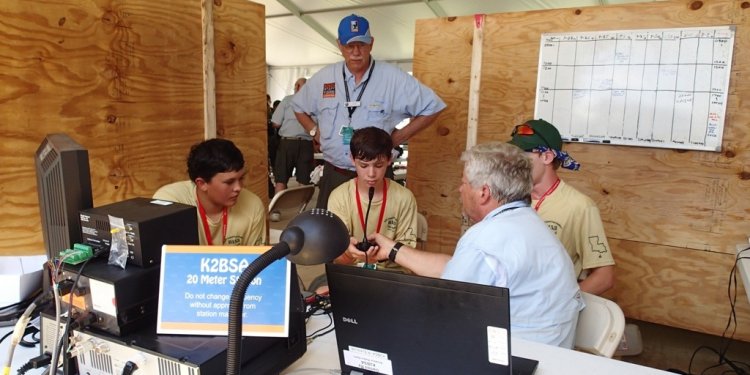 All merit badges for Boy Scouts California
Two brothers in Virginia have already accomplished at the ages of 11 and 13 what most boys will never do.
The pair, Sean and Eric Grapin, have each earned all 135 of the merit badges sanctioned by the Boy Scouts of America.
"What the Grapin brothers have accomplished is outstanding, " Les Baron, CEO and Scout Executive of the National Capital Area Council of BSA, which oversees the brothers' troop, told ABC News. "They set a great example, not just for Scouts, but for young people everywhere about how to work towards your vision."
The brothers, both members of Troop 345 in Vienna, Va., were inspired to complete the Herculean task after seeing a poster in a local Boy Scout shop, according to their dad, Mark Grapin, a volunteer adult leader with the Boy Scouts.
"The boys made a beeline to the back of the store where there was a poster named 'Merits of Scouting' that had all the merits and badges, " Grapin told ABC News. "The boys kind of fell in love with the poster and both said, 'I want to accomplish them all.'"
"The store manager saw them ogling and gifted it to the boys and it was hung up over Eric's bed and the boys would spend hours just scheming over the post, " Grapin said.
Sean bridged over to Boy Scouts on his 10th birthday and began immediately working on his merit badges to catch up with his big brother, Eric, who already had 40 badges under his belt.
"Three days after Sean's bridge ceremony we were up in Wheeling, West Virginia, earning their railroad badge, " Grapin said. "We figured Sean would be 14 or 15 before he caught up with Eric but with his energy and enthusiasm, in his first year as a Boy Scout, he earned 104 merit badges, an average of two per week."
One year, eight months and 22 days after Sean's bridge ceremony to Boy Scouts, the pre-teen had earned all 135 badges, accomplishing tasks ranging from backpacking to chores to horsemanship, his favorite.
The feat is so rare that the Boy Scouts of America does not keep a formal record of the number of boys who have earned all 135 badges.
Share this article
Related Posts