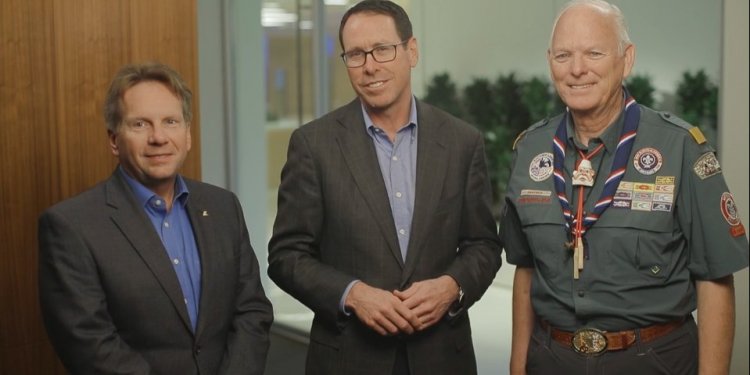 Boy Scouts California cooking merit Badge
Perhaps the most famous outdoor cooks are Girl Scouts and Boy Scouts. Although they often practice traditional cooking in pots and pans, their specialty cooking methods are a bit more inventive and a lot more interesting.
Of course, the methods have to be tailored to the rules of different parks, forests and campsites as well as weather conditions.
Carolyn Goss, a California Girl Scout leader and trainer of other leaders, says the Scouts of California do not commonly use open fires because of the fire hazards involved. More often, coals and propane stoves are used. The coals are used in a fire ring (a circle of rocks, often with a cement ring around the rocks).
Almost anything that is cooked on an open fire can be cooked using coals and propane stoves. Even marshmallows can be roasted on coals or over a stove.
We culled the following tips from "Cooking" (Boy Scouts of America, 1994), a pamphlet in the Merit Badge Series of the Boy Scouts of America, and "Angeles Girl Scout Council Outdoor Training for Leaders, " a handout that includes recipes and cooking methods, with additional explanations from Goss and Roger W. Stoltenberg, director of camping service of the Los Angeles Area Council of the Boy Scouts of America.
*Box-Oven Cooking: Charcoal is placed in a pie pan inside a fire ring. A shelf is made above the pie pan by placing four empty (1-pound) coffee cans bottom-up in a square formation around the charcoal. A wire rack goes on top of the cans, at least four inches above the coals. When the coals are hot, food is placed on top of the rack and a foil-lined cardboard box covers the whole contraption. Just about anything that one would bake at home can be baked in a box oven.
*Stick Cookery: Before there were pots and pans, there were sticks. A common Scout treat is the bread twist. Biscuit mix is combined with water, mixed and wrapped around the end of a stick in a spiral twist that is held over hot coals for about 20 minutes. It is then slipped off the stick and served with jam, butter or honey. Meatballs can be cooked in a similar way.
*Hobo Packs: See "Campfire Cuisine" this page.
*Hobo Popcorn: Popcorn, salt and oil are placed on foil, which is formed into a pouch-think Jiffy Pop-that leaves plenty of room for expansion. Individual-serving pouches are tied to a long stick with a sturdy string. The pouches go directly on the coals and are shaken constantly until popping stops.
*Foil Pan Oven: Two disposable foil pie pans are held together with clothespins to form an "oven" and placed over coals. One problem: It's cumbersome and hard to check on the food.
*Can Cooking: Coals are placed and lit inside a tuna can and covered with a large (3-pound) upside-down coffee can that has been perforated with small holes all over the sides using a sharp tool. Cooking can be done right on the bottom of the can. This isn't used as often as other methods because the cans sometimes burn Scouts' fingers.
*Orange-Cup Cooking: The peels of orange halves are used as cooking vessels for several breakfast treats, the easiest being an egg. The egg is broken into an orange shell, seasoned with salt and pepper and set in coals to bake. Bacon and wax paper are sometimes used to line the orange shell. Scouts also cook muffins in orange peels using the same method. Another variation: Onion halves as cooking "pans."
*Egg in a Bag: This one seems a bit messy-and we can't quite figure out how the bag doesn't burn-but it seems fun to try at least once. Layer 2 or 3 pieces of bacon in the bottom of a brown paper bag. Poke a stick through the top of the bag and hold it over smoldering coals. When the bacon is almost cooked, crack an egg into the bag and cook until done.
*Coal-Baked Potatoes: A hole a bit larger than a potato-Scouts call it a "bean hole"-is dug in the fire pit and filled with several hot coals. A potato goes in the hole, is covered with live coals and cooked for an hour.
*Staked Fish: Small fish, such as trout, are seasoned and tied to sticks, heads facing down. The sticks are then stuck into shallow coals so the fish heads are covered. They cook for about 10 minutes.
*Mock Angel Food Cake: Slices of French bread are dipped in condensed milk, rolled in coconut, put on sticks and toasted over coals as if they were marshmallows.
Share this article
Related Posts