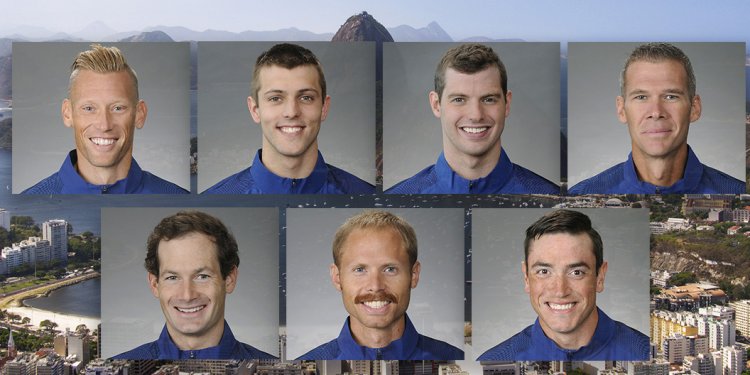 Boy Scouts California Swimming merit Badge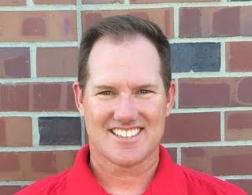 Head Age Group Coach
Coach John was born and raised in Golden, Colorado where began swimming at the age of 5 with a local summer rec program until the age of 15 where he made the transition to competitive swimming. John swam for North Jeffco Swim Team for three years and swam on his high school team at Arvada West. John was the Colorado HS State champion in the 50 Free in 2009 right before his graduation ceremony. He would then compete in his last summer Junior National meet in Seattle before going off to college at Texas A&M University.
While at Texas A&M, John had very successful college swimming career. He competed at the NCAA Championships all four years (2009-2013), earned 13 NCAA All-American honors, was a Big XII Champion in two relays and set multiple school records; two of which are still standing. John received a degree in Sport Management with a minor in Business Administration.
After graduating, John moved back to Colorado and began coaching with Jeffco Hurricanes in Arvada. He was also the Head Coach for Mount Vernon Country Club for two summers where he helped increase the participation at the clubs league and state meet. In his three years at Jeffco, he coached swimmers to Colorado's state meets, Far Westerns, Westerns Zones, Senior Zones and Sectionals. John has also volunteered to coach on several Colorado Zone and All-Star trips. John's coaching philosophy emphasizes stroke technique, swimmer motivation and building a great work ethic in every swimmer.
Group 1/Group 2 Lead Coach
Annie Moore grew up in Boston, Massachusetts where she was a competitive swimmer for eight years. During her swimming career, she finished top 3 at New England championships in multiple events three years in a row. She won high-point at New England Championships in 2006 and qualified for the Grand Prix series and the NSCA junior nationals in the 200 backstroke at age 14. Annie got into coaching at age 16 when she was forced to take a break from swimming due to illness. She came back to the sport two years later and won the Division II state championships in the 100 back.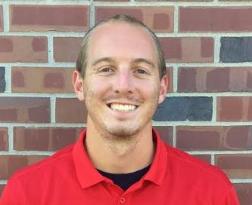 At age eighteen Annie officially retired from competitive swimming and started her own USA-Swim club called Kairos Swim Team. The team started out with only three swimmers and quickly grew into a close-knit and dedicated group of twenty swimmers. With very limited pool space and resources, Kairos Swim Team became one of the top teams in New England with top 6 swimmers every year and several New England champions. At the New England 14 and Under Championships in 2015, Kairos finished 20th out of 112 teams as the smallest team in New England along with no relays (which score double points).
Annie also has experience coaching large groups for the YMCA of the North Shore sharks from 2007-2009, her town's high-school team for the 2009-2010 season, and the Folsom Sea Otters in 2016.
Annie's coaching philosophy values technique first with a large emphasis on the mental side of the sport, including race strategies and mental engagement during training. She implements an IM-based training style with emphasis on starts, turns, and breakouts. Annie believes individualized attention, commitment, consistency, and great coach-athlete communication are the keys to a successful and long-term swimming career. Annie has faith in all her athletes and firmly believes that with hard work, anyone can achieve greatness.
Annie is an ASCA Level II certified coach and has a B.S. in Small Business Administration from Southern New Hampshire University. Annie lives with her husband in Folsom and is expecting a baby girl in the spring!
Varsity Coach/Clinic Director
Coach Kenny Waldthaler was born and raised in Fairfield, California. Kenny loves the water and coaching. He currently coaches many different programs, striving to be the best professional coach he can be.
From ages 7 through 19 he swam year round competitively at many levels. He swam and played water polo on the Varsity teams all four years at Armijo High School. After High School he spent 2 years in Junior College; 1 year at Solano Community College and 1 year at American River College. While attending the Junior Colleges he won back-to-back State Titles in the 200 Freestyle. Kenny was then recruited to play water polo at UC Berkeley where the team won back-to-back National Titles. He graduated from UC Berkeley in 2008 with a degree in American Studies; with a concentration in Business Advertisement.
Kenny currently works with his former mentor/coach at American River Community College as the assistant swim coach, is the head coach the Folsom Tigersharks and is the head coach at Vista Del Lago High School.
When Kenny is not on the pool deck he enjoys spending time with his family and dogs. He enjoys traveling to the coast to camp or to the mountains to snowboard. He also enjoys working on and restoring older cars with his father.
Assistant Coach, Group 3/Pre-Senior
Coach Eddie comes to the Marlins staff via the Sierra Marlins Clinic where he helped future Marlins develop into technically sound and efficient swimmers. Along with his role as a Marlin Clinic coach, he works closely with a local summer recreational swimming team. He has a knowledge with the Marlin Way of coaching and has a great rapport with the swimmers.
Masters Coach
Joe Dowd has been a member of the Sierra Marlins Masters for the past ten years. Joe also served as the sub Masters coach. He soon looked forward to coaching as much as swimming and soon officially joined the team as a Sierra Marlins Masters Coach. As a Masters swimmer he competes both as a pool swimmer and and open water swimmer. Joe has multiple Alcatraz, Tahoe Relay, Donner Lake and Lake Natoma swims under his belt.
Share this article
Related Posts