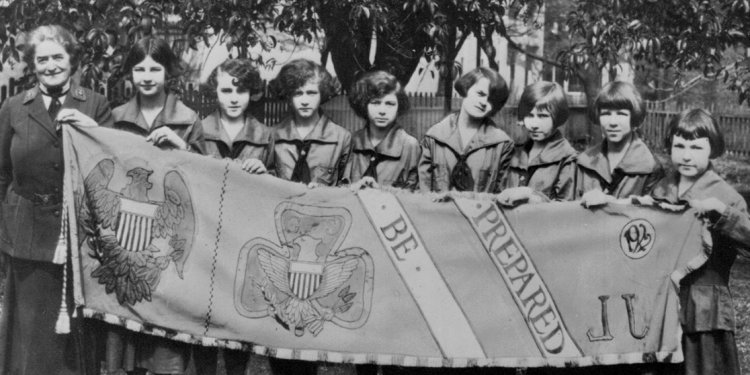 Boy Scouts California motto be Prepared
When he was 10, Dustin Huerta's severe hemophilia A caused three to four bleeds a week and often sidelined him while his friends biked, hiked and swam. Now that he's had a synovectomy, a procedure to remove inflamed joint tissue, Huerta, 17, a junior at La Sierra High School in Riverside, California, has not only biked 50 miles, but also has swum 100 yards, shown he could rescue a drowning person and spent countless hours hiking and camping.
Huerta is an Eagle Scout, the highest rank one can achieve in the Boy Scouts. It requires, among other things, active membership in a troop for six months, proof through character references that you live by the Boy Scout oath and law, and earning 21 merit badges. Scouts must also complete a community service project, which requires an average of 130 hours of work, according to Boy Scouts of America. They must display leadership in the troop and earn physical fitness badges that many boys without bleeding disorders would struggle to complete. Today, Huerta says, with no small amount of pride, "I Eagled before a lot of people my age. That's pretty amazing."
For Huerta and others like him, scouting proved he could surpass even his own expectations—all while learning to be independent and responsible for his bleeding disorder.
A Strong Tradition
Boy Scouts of America (BSA) was founded in 1910. Huerta is one of more than 2 million boys who have reached the rank of Eagle Scout since then. Scouting is for children at a variety of ages. A boy can join Cub Scouts as young as 7 and enter Boy Scouts by age 11.
In its early years, BSA, like some other youth organizations, was reluctant and unequipped to admit boys with hemophilia. When Guy Boss, 65, of Scottsdale, Arizona, was growing up in the 1950s, boys like him with severe hemophilia were often considered "cripples." They spent a lot of time in hospitals where they received frequent, and lengthy, treatment. As a boy obsessed with outdoorsman Davey Crockett, Boss says he hoped being a Boy Scout would allow him to be a "real boy."
Unfortunately, the first Boy Scout troop that Boss's mother approached rejected Boss because of his hemophilia. A few years later he was able to join a troop, with a different troop leader who was more accepting. When he did, it was everything he'd hoped it would be: He was treated as just another kid, got to camp out with the troop and made new friends.
Today, there is a growing number of Boy Scouts with hemophilia and other chronic conditions. About 10, 000 of the Boy Scouts' 2.7 million members are identified as having special needs, which includes chronic conditions like hemophilia. The real number of boys with chronic health conditions is likely larger, since families are not required to disclose this information.
Although achieving the rank of Eagle Scout requires some physical endurance tests that may be difficult for teens with hemophilia, the Boy Scouts offer another option. Alternate, yet still challenging, tests can be performed, which qualify them to earn the highly prized rank.
What's more, scouting presents boys with achievable hurdles that help make them stronger and more confident young adults, better able to take charge of their lives and their health.
"At Boy Scout camp, boys learn that their bleeding disorders are little hindrance and they can achieve remarkable things, " says Jane Forbes, RN, 48, of Upland, California. She is a neurotrauma ICU nurse and Boy Scout volunteer. Her four sons, ages 14 to 17, have severe hemophilia A and are all Eagle Scouts. "This is one place where boys find other kids with health conditions participating and achieving amazing things."
Get Prepared
The Boy Scouts' motto is "be prepared"—an apt instruction for families of boys who want to join the group. Here's what you need to know and do.
Start at the HTC
Before turning your boy loose in the Boy Scout troop, stop by your hemophilia treatment center (HTC) to talk to your child's team. Everyone bleeds differently, " Jane says. "You really need to work with your treatment team to figure out what will be safe for your child."
Educate Troop Leaders
When Michelle and Sean Thompson of Tempe, Arizona, decided to enroll their son Max in Boy Scouts at age 11, they created a PowerPoint presentation on what hemophilia is and how to treat their son's mild to moderate hemophilia B. Then they showed it to local troop leaders.
When the family moved recently, Max, 13, gave the presentation himself. Because the troop leaders were accepting from the beginning, the presentation was mostly about letting them know what to do if he got a bleed during a trip.
Consider the Badges
To become an Eagle Scout, a boy must earn 21 of 126 merit badges. Eleven of those are mandatory, including some physical fitness and first aid badges. The rest are optional, ranging from aviation and geocaching to reptile study and robotics. Before you decide which badges to let your child pursue, refer to the National Hemophilia Foundation's "Play It Safe" booklet, which has guidelines for safe exercise, suggests Nicole Hroma, senior physical therapist at Children's Memorial Hospital's HTC in Chicago.
"There are no badges a scout can't do—he just has to find a way to adapt them for his condition, " says Hroma, referring to boys with hemophilia. "The scouts are really willing to modify badges to make them accessible to everyone. It's more the effort and the meaning behind the badge that matter."
For example, rock climbing can be safe for a child with hemophilia, as long as he takes appropriate precautions. Those include wearing a helmet, tethering himself to another person so he's not bearing all his weight on his joints, and climbing on an indoor climbing wall. Alternately, a boy who's climbing outdoors might opt for a "hill climb" instead—one that's less steep and dangerous.
However, don't forget to look at each badge's activities realistically, says Hroma. If your son gets bleeds in his shoulder regularly, he might avoid badges that stress that joint.
Your son's hemophilia also can earn him a badge. To earn the disabilities awareness badge, your scout could educate his troop about his bleeding disorder and help members understand other scouts' chronic health conditions.
Be Involved
Scouting is a youth-run organization, with the boys meeting monthly to decide what expedition they will do next. But parents meet monthly also, providing them with the opportunity to ensure that every outing is safe for their child, says Jane's husband, Michael.
"I used to say, 'By the way, our kids have hemophilia and shouldn't be climbing rocks over there, '" Michael recalls. Then he started offering suggestions. While the other scouts climbed rocks, for instance, his sons would take photos of geological formations they found while hiking.
Share this article
Related Posts