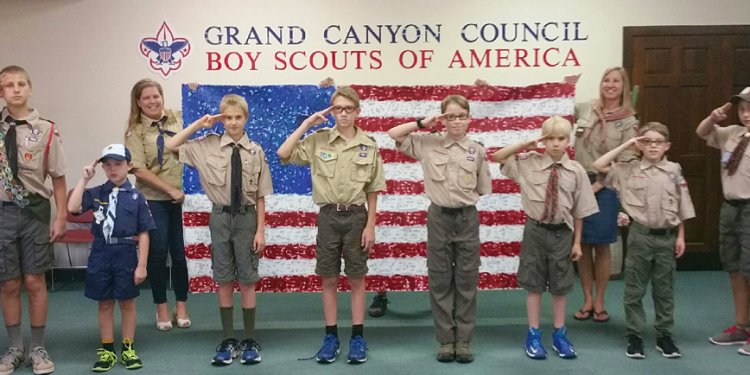 Boy Scouts California Store Mesa AZ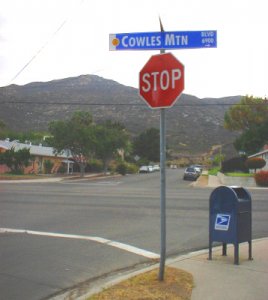 About our bit of San Carlos,
a neighborhood in San Diego, California
www.kuraoka.org
All photos and text (c) John Kuraoka except as noted
We live in a community called San Carlos, in California, 490 miles south of the other San Carlos, California, near San Francisco; 360 miles west of San Carlos, Arizona, near Mesa; and 725 freeway miles from San Carlos, Sonora, Mexico, near Guaymas. Oh, and 10 miles east of downtown San Diego.
Our San Carlos differs from those other San Carloses, in that ours was not named for a saint named Carlos or even Charles. According to the San Diego Union-Tribune (October 9, 2005, Section I, page 17), our San Carlos was named for the guy who developed the subdivision, one Carlos Tavares. The article further noted that Carlos' wife, Claire, lent her name to Clairemont. Tavares apparently had a fondness for nature themes, an unexpected thing in a developer: many residential streets in Clairemont are named Mount something, and many residential streets here in San Carlos are named Lake something (or something Lake).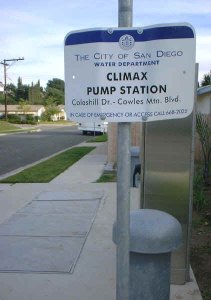 San Carlos is bounded by Del Cerro and Navajo to the west, Fletcher Hills and the city of El Cajon to the east, and the cities of Santee and La Mesa to the north and south. Many San Diego residents consider our area to be "East County." Then again, many San Diego residents consider any area without a beach to be "East County." Most of East County was ranch land a century ago, and the area retains a rural, ranchero feel even in the new developments. But, we are in fact within the City of San Diego.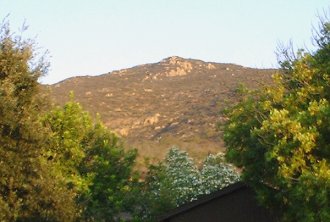 Our neighborhood is largely a rather ordinary, American middle-class tract-home suburban subdivision. Most of the houses on our street were built in the late 1960s and early 1970s, in the popular Ranch Style: single-story houses of 900 to 1, 225 square feet with two, three, or four bedrooms and two-car garages. In the 40-odd years since, owners have added patios, room additions, and second stories, giving each house its own look. None of the original two-bedroom houses seem to have remained unmodified. Ours is a four-bedroom house, and in 2002 we added a family room/office area in back (see our room addition journal for more information). In 2004, the median price of a home in San Carlos went from $407, 250 to $515, 000, an increase of nearly 26.5% and above the county-wide median at that time of $500, 000. As you'd expect, we've been through a few cycles since, but as of late 2016 the median price for a single-family home in San Diego again hit $500, 000.
Our suburban San Diego neighborhood might be quiet, but this sign offers a hint at the roiling, unquenchable passion that surges relentlessly just beneath the surface. Either that, or it's for our local water system, the pressure of which could use a little, um, boost from time to time. Silliness aside, this is the pump station that shut down during the big power outage on, causing some houses toward the top of the hill to lose water entirely.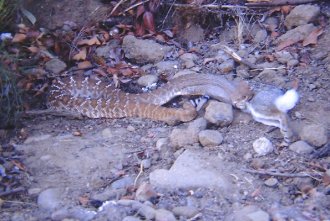 Once the system loses pressure, of course, then bad things can get in. So, we had to boil drinking water for a few days until the water authorities were sure the water was safe to drink. As far as we know, though, no one got sick. It failed again shortly afterwards, and we were again required to boil water for a couple days. As you can see, the station is much too small and close to houses to have a backup power generator.
You can tell we have East County leanings by the ugly 4-wheel-drive FO'D pickup we used to have parked on the street in front of our house. It was, of course, a FORD, but the "R" fell off the tailgate. We did a lot of desert and mountain camping with it, pre-kids. It also became Ondine's primary vehicle after her old Nissan Pulsar developed the annoying habit of catching on fire. We sold it in late 2002 because we couldn't get two child safety seats into it. In our open garage you can just make out our two sensible, compact family sedans, Ondine's Mazda Protegé ES (since replaced) and John's older Infiniti G20 (that's a Nissan Primera to our visitors from Europe, and it's still humming along).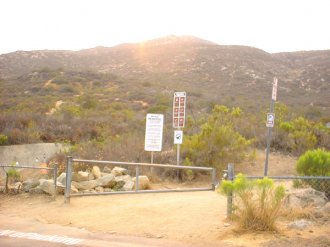 Public transportation: The closest bus stop is about a mile away at Navajo Road and Lake Murray Blvd. It's on the 115 line, which runs between the transit centers at SDSU and El Cajon. At the most-frequent, buses run about twice an hour.
The nearest trolley stops are either at Amaya Drive and Severin in La Mesa, or Grossmont Transit Center on Fletcher Parkway. Both serve the Orange Line and the newly opened Green Line, both have free parking lots, and both are about three miles away. The Orange Line runs between El Cajon and downtown; the Green Line runs between Santee and Mission Valley. To get downtown costs between $2.25 and $3.00 each way, and takes about an hour. Tip: carry small bills, as the trolley stations won't give more than $5 in change and the vending machines require exact change. By way of contrast, we can drive downtown in 20-30 minutes if we don't hit heavy traffic and not counting parking. Parking downtown can easily cost $10 or more, and the meters on the street typically require you to move your car after one or two hours.
Share this article
Related Posts